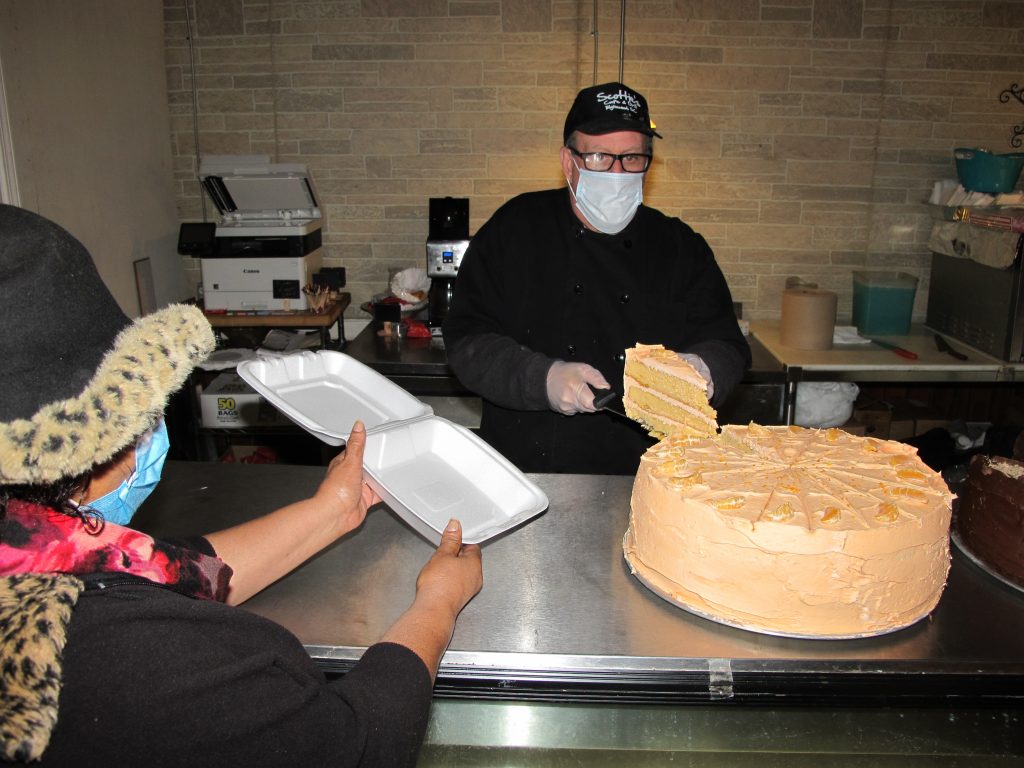 BLYTHEWOOD/FAIRFIELD COUNTY – It's with a lot of hand-wringing that local restaurant owners talk about their steadily rising costs and abysmally slowing business.
After nearly a year of business slowed by fears related to the Covid-19 pandemic, mandated shutdowns, and economic uncertainty, even restaurants that have been longtime fixtures in the community find themselves struggling to keep their doors open.
Their hope: that the community will continue to support them.
Their fear: that the short-term changes they're forced to make in response to the impact of the pandemic will drive away their customers for the long term.
A lot of them have similar stories.
"I haven't taken a paycheck since Covid started. My wife hasn't taken a paycheck since Covid started. My mom works here as well. She hasn't taken a paycheck since Covid started. All my managers have taken a pay cut of $200 a week since Covid started," said Scott Opolyn, owner of Scottie's Café and Grill, which has been operating in Blythewood for more than a decade.
"[We don't] want to make people think we're just trying to up our prices to make more money. It's not over the money; it's over survival. We want to survive."
John Clinger, owner of Doko Station Pub & Eatery – a new restaurant that opened just before the pandemic started, is frank about what it took just to get through 2020.
"What it took was just my wife and I going up and working for free as much as we could. My son's also a server there, so he works for free also," owner Clinger said. "Unfortunately, restaurants have gone down because of this pandemic, and by that I mean they've closed because of it. We've been blessed."
Restaurant owners throughout the area, from Winnsboro to Ridgeway to Blythewood, say they've cut expenses wherever they can: reducing hours; reducing menus; negotiating delayed payments on rent, buildings and utilities; cutting entire areas of service, such as alcohol or sit-down dining.  But business is down so much because of the pandemic, that those measures haven't been enough.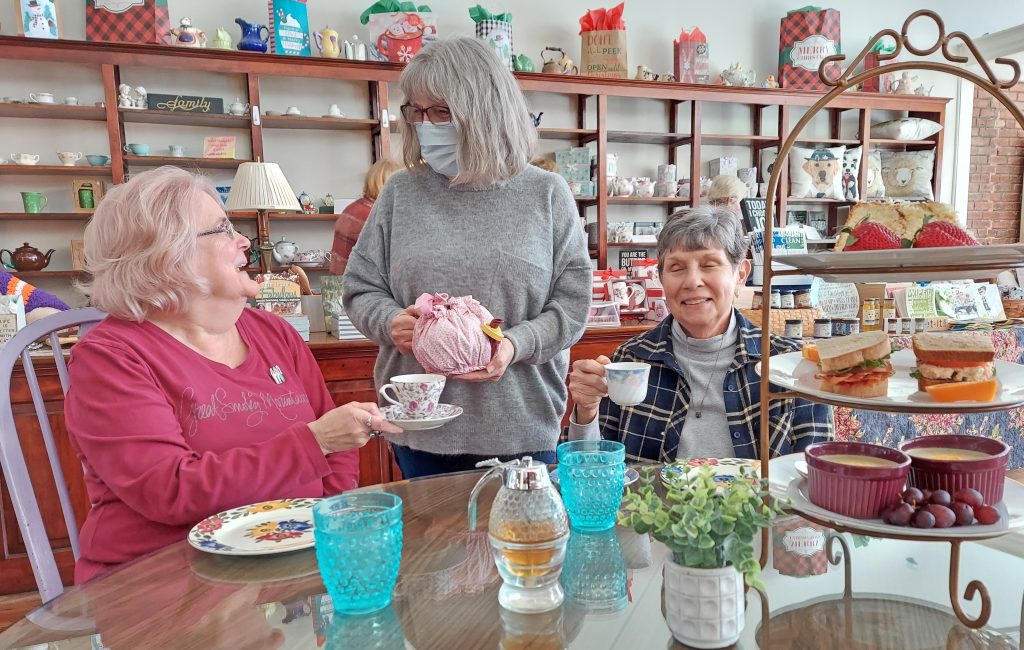 "Our mortgage payment and our lights and everything else is the same, but our income is much less," Carol Allen, owner of Laura's Tea Room, said. She said that because of pandemic-related rules for table spacing, her seating has been reduced by almost two-thirds.
Her business, which includes a tea room, café and gift shop, has been operating in Ridgeway for 13 years. She used the weeks of the mandated shutdown to make improvements to the restaurant and add a patio for outdoor dining. She never thought the pandemic would go on this long.
She is one of many who've raised prices just to try and keep up with basic overhead and all the seemingly small pandemic-related costs that add up: gloves, which must be changed frequently; single-serve condiment packs, which replaced the shared containers that used to sit on the tables; single-use disposable paper products.
Other restaurant owners have sat on the fence, wondering how price increases might be perceived – and whether they would drive people away, pushing their businesses farther into the red.
"My theory is with us failing and restaurants failing, can we just charge a small fee or surcharge to help us with the overhead instead of upping prices on the menu?" says Opolyn. "We haven't started yet; I really would like to get feedback."
He's apologetic, he said, for restaurants like his – affordable prices and menu specials are what keep people coming back. But making homemade food takes labor – and to do that he needs six people in the kitchen whether the restaurant serves five customers or five hundred.
"It's not my customers' fault. Our customers should not have to pay for COVID – I understand. But what do we do?" He asks. "We're stuck between a rock and a hard place, and that's why I want the feedback. They can email me, they can call me, they can come by, but I'd rather hear from them than do something that's going to cost me my business."
In addition to the financial challenge, there's also a human one: Staying open to serve customers while ensuring the safety of employees is, itself, a challenge.
"It's stressful," said the owner of the popular Italian Garden restaurant in Winnsboro, who everyone knows simply as Max.
"Sometimes," he said, "customers come for curbside takeout who are sick with COVID, and his employees have to protect themselves with masks, shields and gloves to deliver to the vehicle. They don't want to handle cash payments or get close enough to be exposed to germs, but they also want to make sure the person can get a meal.
"It's a very hard situation," he said of the challenges restaurant workers face in a pandemic, "but you have to do what you have to do to make a living and survive."
To protect her employees and customers, Allen went so far as to shut down her business on two occasions – for a week each time – after learning that a family member of one of her employees might have been exposed to COVID. Fortunately – and she counts herself blessed for this – none of them have come down with the virus.
She said one of the realities of keeping her employees safe goes beyond mask-wearing and frequent sanitizing. Everything is harder – from serving customers to clearing a table to sanitizing the dishes. Everything must be done in a more cautious manner.
And figuring it all out has required constant flexibility. When the restaurant reopened after the mandated shutdown, she said, they used all disposable plates and cups – a change that seemed to fly in the face of a style that's always centered around fine china and exceptional service.
"We were all about proper dishes and silver and cloth napkins and all of that, and a lot of hands-on warming your teacup at the table – all of that had to go; we couldn't do any of that, so [now] it's all about really good service but doing it from a distance," she says.
"We're using paper napkins. We did bring the china back finally, which was so good. It was almost more than I could bear to actually serve high tea on a plastic plate."
Max, like many others, is hopeful that the rollout of vaccines will make a difference – and that soon, people will feel safe going out to eat again. When will that happen? Nobody knows. Opolyn's best guess is that business will pick up sometime next year – in 2022.
Allen said her heart has been warmed by the support she's received from the community – from people who eat at her restaurant more often to show that they care to those who've left extra tips, for the servers as well as the tea room.
She said she's still adapting – from offering a limited version of tea service in the café to adding a consignment shop in an attic room where tables used to be – a place where customers can enjoy some socially distanced browsing.
"We're doing everything we can to stir up a little something," she said – and by a little something, she means a little something new and inviting – a little bit of positive inspiration to help people get through seemingly dark times. That side of things, she said, is important, too.
"We're trying to keep things fun," she said. "Every now and then, we say we need to laugh a little more, and I think that is important. Everything's so doom-and-gloom right now, including us, that I think every now and then we need to remember how blessed we are and laugh a little."