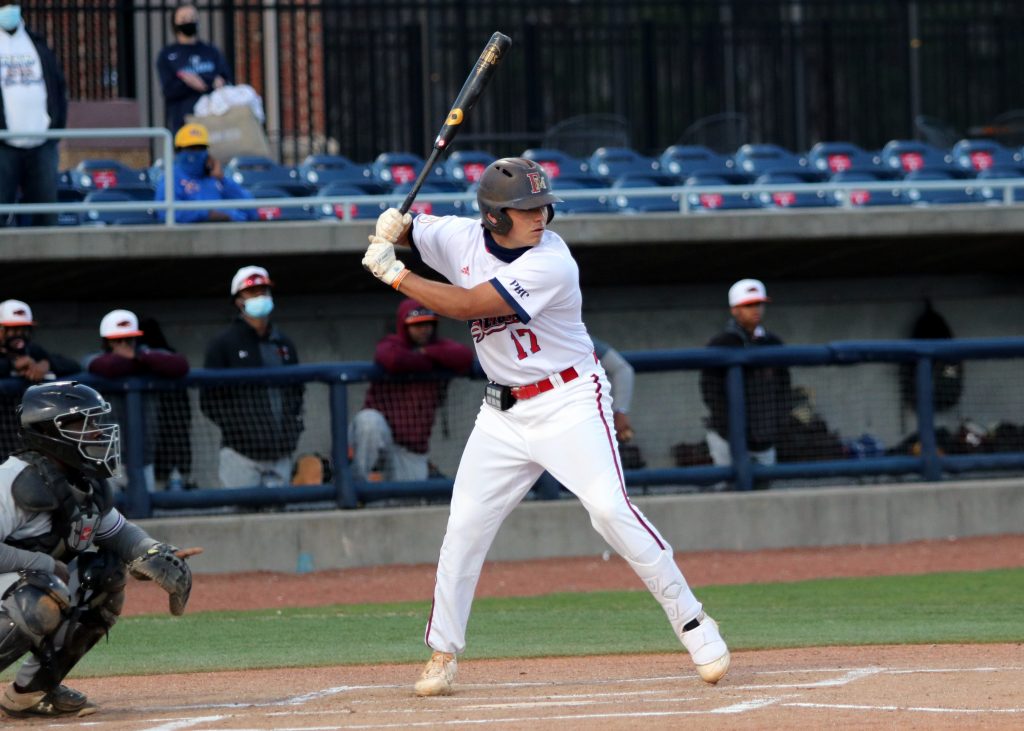 FLORENCE – Francis Marion University senior third baseman Todd Mattox has been named the Peach Belt Conference Baseball Player of the Week for the week ending March 7.
The Winnsboro native batted .526 (10-for-19) in four games with nine runs scored, three triples, a home run, and 11 runs batted in.  He registered an on-base percentage of .591 and a slugging percentage of 1.000.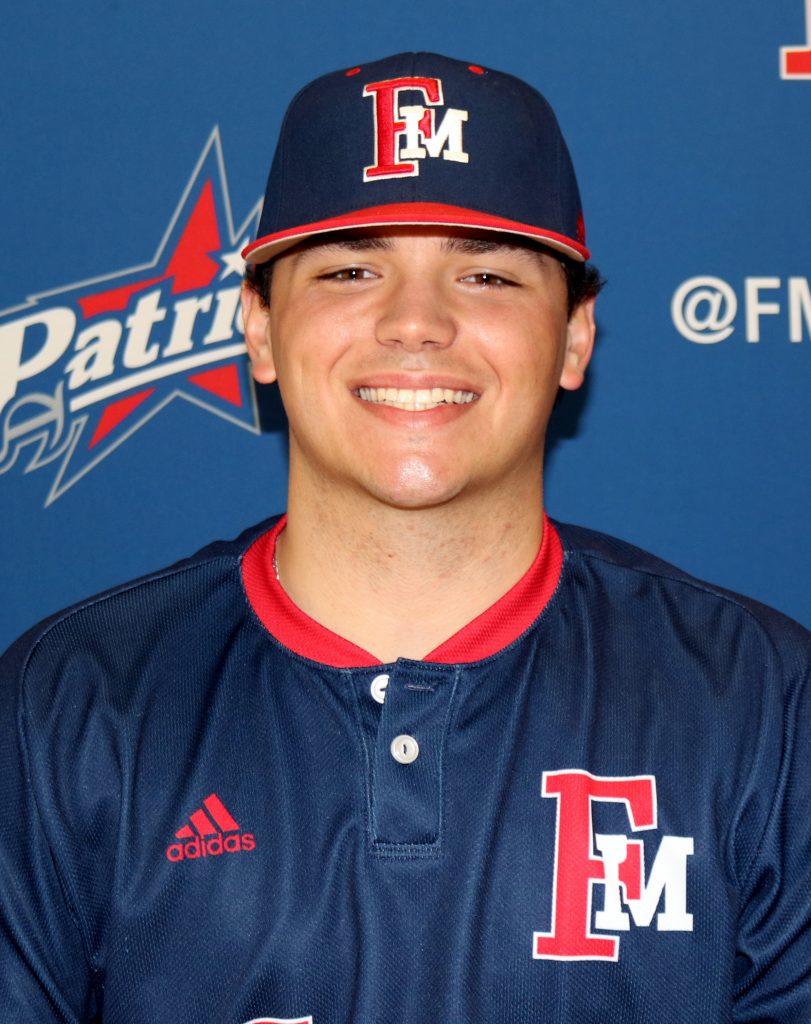 Among his performances was a four-hit, six-RBI game in which he tied a school record with two triples during a 25-2 win over Claflin University on March 5. The following day in a twinbill with the Panthers, he collected four hits and drove in five runs, including a three-run homer. Earlier in the week, he went 2-for-4 with a run scored in a non-conference victory over Barton College.
Mattox is currently riding a 10-game hitting streak and has safely reached base in 19 consecutive games dating back to last season. He stands first in PBC in hits (26) and triples (3), fourth in batting (.481) and RBIs (19), and sixth in on-base percentage (.517).
He has helped Francis Marion to six straight wins as the Patriots stand 7-4 overall and occupy sixth place in the conference standings with a 5-4 mark.
FMU will play host to Lander University for a three-game PBC series this coming weekend. The series will consist of a single game on Saturday (March 13) at 3 p.m. and a doubleheader on Sunday (March 14) at 1 p.m.
Mattox is a graduate of Blythewood High School, and attended USC-Lancaster for two years before transferring to Francis Marion. He was named to the 2021 pre-season All-Conference Team by the PBC head coaches.