Jones and the Eagles Will Face Villanova at 9:57 on Friday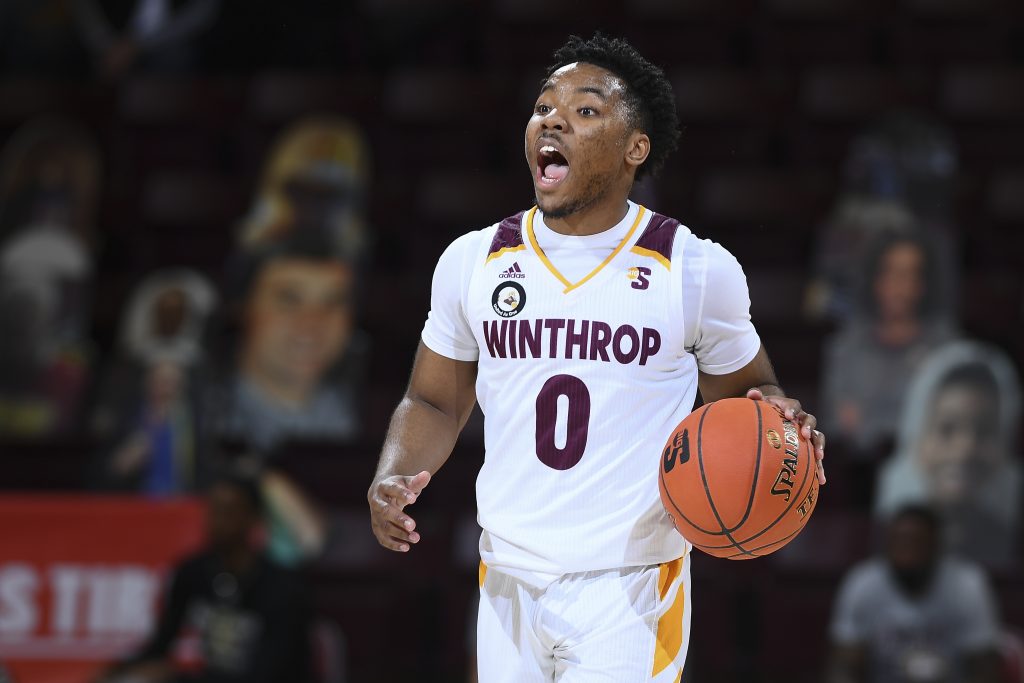 ROCK HILL – Russell Jones Jr.'s freshman year as a point guard for Winthrop College was almost a season to remember.
Almost. The Eagles finished the 2019-2920 season 24-10 and claimed their 12th Big South championship with a 76-68 victory over Hampton, their second conference title under head coach Patrick Kelsey.
That game played out March 8, 2020.
Three days later, the World Health Organization declared the spread of COVID-19 a global pandemic. Not much longer after that, the sports world came to a close. Men's and Women's NCAA Division I championships were cancelled. Division II and Division III tournaments followed suit.
"It was very tough," Jones said. "We had a great year as a team and a program, and it was a blessing to produce and play the game of basketball at one of the highest level programs. It was a blessing, but to have it ripped away, it was tough."
Jones, who is a 1,000-point scorer for Westwood, the SC Coaches Association's 2020 4A player of the year, and a two-time All-State and All-Region selection, had prepared his entry into Winthrop as one of the best high school basketball point guards in the state.
He showed as much in his first year with the Eagles. Jones started the first eight games of the season before getting injured late in the game at No.1 Duke. He finished that game with eight points, four assists and three steals.
He had 17 games with multiple assists, including 13 with 3 or more, and he scored seven points with an assist in the championship game victory over Hampton.
"We knew from that moment on we couldn't, but we could control what we needed to control," he said.
What Jones could control was practicing, film, prep, working out, training for the moment his team would take the court again. From the moment the NCAAs were called off, Jones said he and his teammates were going to work on being the best. "We were going to go home and workout, working, whatever it was we were going to have to attack," he said.
For Jones, that meant coming home to the Blythewood area, and going to whatever gym that was open, whether it was the Westwood gym or any one of several church gyms in Columbia that were available to his network of friends from his high school days.
"Being able to work out with my friends, that's how I built myself," he said. "The game has got to where you have to put in the work all the time, and being around dudes who also wanted to get better at basketball like me, and not get Covid. We didn't really know what Covid was. But practicing and not getting it was big for me."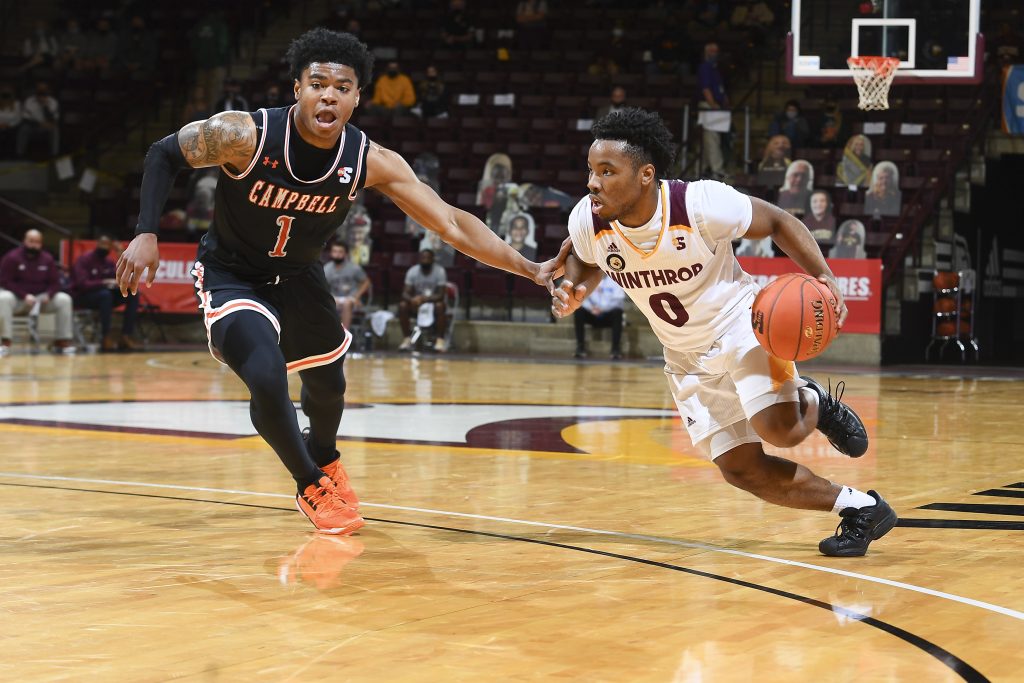 When it came time to return to Winthrop, Jones said Coach Kelsey explained the situation of getting better at basketball in the shadow of a global pandemic using a common head coaching equation.
"E plus R equals O," Jones said. "Event plus Response equals outcome."
In other words, no matter what happens, how a person responds to an event will shape the overall outcome. In basketball terms, practice and train in any way you can, safely, so that when the time comes, the players' skills and experience stay true.
"We can't control the event, but we can control our response to it, and our outcome was that we did the work and got better," he said. "We were able to control how hard we worked. Everything we did was as a team. We were able to lock in and not put our heads down, and we did everything we could to get better."
The outcome was a 23-1 season, a 17-1 Big South record, and the team's 13th tournament crown with an 80-53 victory over Campbell in the championship game March 7.
With that came another NCAA Bid. The Eagles found out Sunday that they were a No.12 seed and will face fifth seeded Villanova in the South portion of the NCAA bracket Friday night at 9:57 p.m.
Also in the tournament is former Blythewood forward Robert Braswell, now with Syracuse. The 11th-seeded Orange take on No. 6 San Diego State Friday in the Midwest Bracket.
Just as the NBA finished its season in a "bubble" located in Orlando, Fla., where teams competed away from the public and players were contained from the outside world and frequently tested for the Coronavirus, the NCAA Division 1 men's tournament will establish a bubble of sorts in Indianapolis, staging tournament games at several area venues until the Final Four round that will play out at Lucas Oil Stadium.
The limited crowds of the tournament will present a challenge for Jones, who enjoys the packed houses of Winthrop home games as much or more than the packed houses of a Westwood-Ridge View rivalry, but he said he'll gladly make do.
"Every player is different, but I just know me, and personally I love being in front of big crowds," he said. "They get me more motivated. You don't have the fan aspect of it, it's hard. We're going to do what we do and still be motivated, because we're a great team, but I love crowds. Just seeing them allow more and more people into see the games, getting the fans bask into the arenas, it's better for me."
When Winthrop does take the court against Villanova, Jones said it's with one goal only: moving forward in the bracket.
"I was recruited on the word "event." Not only getting to the tournament, but advancing," he said. "We have a roster full of players who all believe we're going to be able to do that."