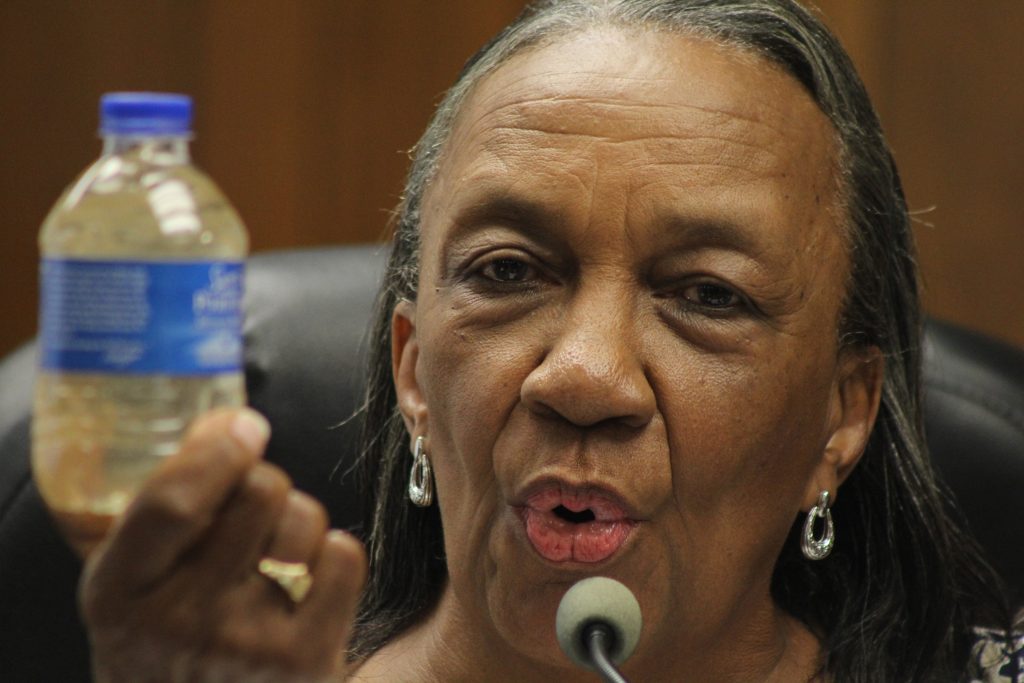 JENKINSVILLE – Delays in providing documents in a lawsuit the Jenkinsville Water Company filed against former Fairfield County Councilwoman Bertha Goins have proved costly.
A circuit judge recently slapped the JWC with a $1,600 fine and ordered the water provider to produce a trove of documents defense attorneys originally requested in June 2020.
"The Court has heard and considered the specific deficiencies outlined by Defendant and agrees that Plaintiff's June 19, 2020 discovery responses are deficient," Circuit Judge Roger Henderson wrote in a November 17 order.
Pursuant to that order, Henderson assessed the $1,600 fine to cover legal costs.
"The Court finds that an award of reasonable costs and expenses is warranted and must be made [against JWC]," Henderson wrote.
JWC attorney Jeff Goodwyn said there were no deliberate attempts to withhold documents from the defense.
Goodwyn said JWC staff misunderstood that the defense had retained a copier to help reproduce the requested documents.
He also said the documentation request was substantial, making it difficult for the JWC's limited staff to produce documents more quickly.
"They (the defense) were asking for a lot of old, very old documents," he said. "They (the JWC) were short staffed, they were not able to find documents quickly as they should have, and the court did not like that."
The documents have since been provided and the JWC has paid the $1,600 penalty, Goodwyn noted.
The judicial admonishment comes in response to a pair of motions to compel the defense filed in June and October. Motions to compel are more forceful than standard discovery requests by asking a judge to order another party to produce documents.
The water company sued Goins for slander in March 2020 over public comments she made that were critical of the JWC's water quality. Goins was an elected member of County Council at the time.
Goins denied the allegations and countersued in April 2020, listing numerous claims including harassment, breach of contract and violations of the S.C. Freedom of Information Act.
According to court records, attorneys for Goins first requested JWC documents on April 7, 2020, but the JWC didn't respond until June 19, 2020. Those documents that were produced were deficient, records state.
"Many of JWC's responses were deemed incomplete, evasive, and/or non-responsive by counsel for Ms. Goins," her attorney wrote in a July 13 filing.
In all, defense attorneys identified 12 deficiencies in the JWC's response.
Most of the requests were for various financial and insurance records, tax returns, water quality reports, and specific defamatory statements the JWC alleges Goins made.
Judge Henderson agreed the documents must be released.
"Defendant sent a letter to Plaintiff's counsel on June 30, 2020 outlining those deficiencies and asking that Plaintiff rectify the deficiencies," the judge's order states. "Plaintiff did not respond to the June 30, 2020 letter."