WINNSBORO – SLED won't say why it isn't releasing a report from its publicly funded investigation of a former Fairfield County official, leading one media law expert to describe the agency's explanation as "gobbledygook."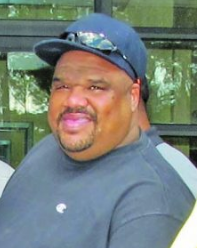 On March 12, The Voice requested all records "gathered and received" in the agency's year-long investigation of Davis Anderson, the county's former deputy county administrator.
The State Law Enforcement Division opened an investigation after Anderson resigned in May 2019 amid complaints of cronyism. The Voice learned earlier this year that SLED had closed the investigation and turned the report over to the S.C. Attorney General's office.
SLED previously investigated Anderson in 2014. SLED previously released the 2014 report and offered to do so again, but refused to release materials from the latest probe, citing unspecified "statutory considerations."
Jay Bender, an attorney with the S.C. Press Association, of which The Voice is a member, said SLED's explanation is vague, insufficient and likely violates state law.
"SLED must state the reason for the denial by making specific reference to the statutory provision of the FOIA," Bender said. "'Statutory provisions' is gobbledygook. It means nothing."
The Voice tried to reach SLED director Mark Keel, but Keel was not made available for comment. An agency representative said Keel was "traveling" and insisted it doesn't have to cite an exemption to FOIA as to why the records are being kept secret.
SLED's refusal to release any records from the Anderson probe runs afoul of a 1992 S.C. Supreme Court decision in which justices said the agency can't withhold an entire investigative report.
"We find that SLED's policy of denying all FOIA requests for criminal investigative reports, without determining whether portions of the report are subject to disclosure, is in direct contravention of the clear language of the FOIA," wrote then Chief Justice David Harwell.
"If the legislature had wanted to create a blanket exemption for all criminal investigative reports, regardless of content, it clearly could have done so," Harwell said.
According to the high court, public bodies can withhold certain portions of a report. But they cannot withhold the entire report.
"We emphasize that law enforcement agencies do not have carte blanche to deny all FOIA requests for criminal investigative reports," Harwell wrote. "The determination as to which portions of a report are exempt and which portions must be disclosed should be done on a case-by-case basis."
SLED didn't do that in its denial letter to The Voice.
"SLED reiterates its previous FOIA denial regarding the investigation into Davis Anderson due to statutory considerations expressed by the Attorney General's Office," SLED's deputy counsel Paul Ahearn wrote in a letter to The Voice.
Bender said SLED's and the state attorney general's office's assertion of "statutory considerations" does not comply with FOIA.
"It (SLED) should say why it was withholding the material," Bender said. "My guess is SLED has slipped back into its former ways by deciding the public, which pays for SLED, has no entitlement to see what SLED is doing."