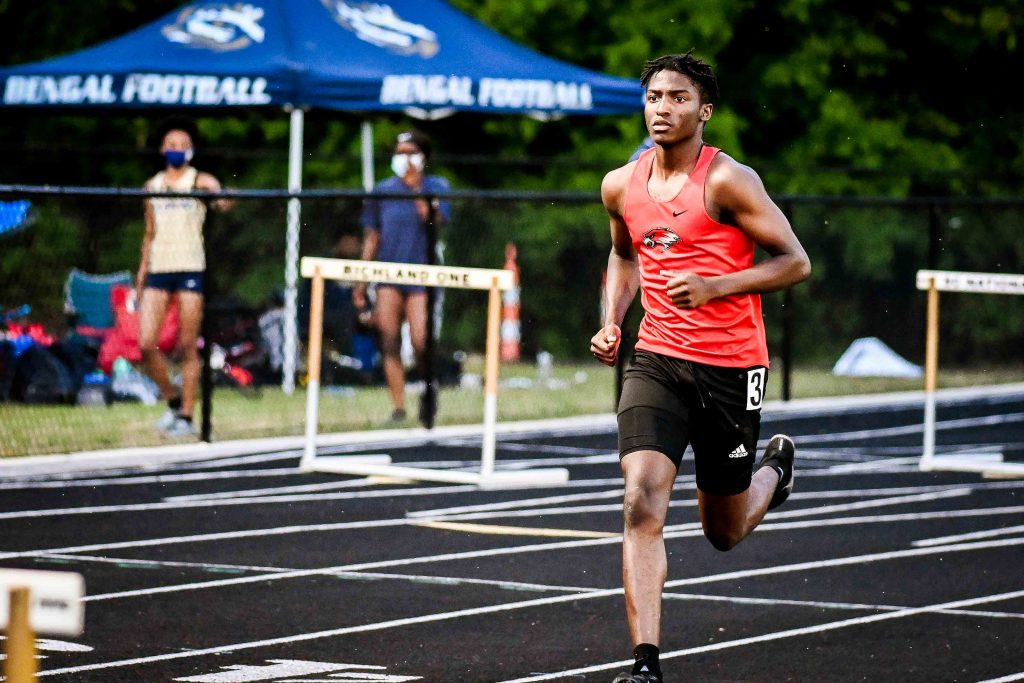 HOPKINS – Westwood boys track and field clinched a fourth place finish out of nine teams in last week's Richland County Championships at Lower Richland High School.
Robert Johnson finished first place in 400m dash with a time of 49.69. Westwood's 4×400 meter relay team of Riggs Dash, Jonathon Backstrom, Robert Johnson and Charles Ashley finished first with a time of 3:27.91.
Second place finishers were William Tyndall in 800 meter run (2:05.03) and Jonathon Backstrom in 400 meter hurdles (57.92). Dash finished third in the 110 meter hurdles (16.35) and 400 meter hurdles (59.70). The 4×800 relay team of Backstrom, Jace Risher, Bryce Strikland and Tyndall finished third at 8:37.75.
Other top-five finishers were:
Bryce Strickland: 800m run (5th, 2:06.90)
Aiden Keck: 3200 meter run (5th, 11:23.41)
Khalil Donald: high jump (4th, 6-2)
Jerrod Edwards: discus (4th, 135-2)
Charles Ashley, Keith Lindsey, Jayden Harrison, Darius Jones: 4×100 meter relay (5th, 43.43)
Westwood was set to host the Region 4-4A Championships on Wednesday, but scores were not available at press time.