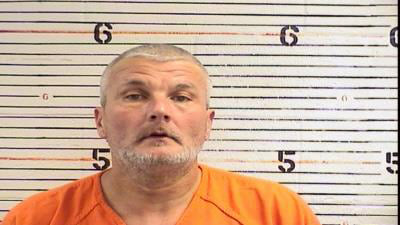 DAYTONA BEACH, FL – Around noon today, June 9, Fairfield County Sheriff Will Montgomery announced the arrest of Tommy Gene Tolbert, 50, after the US Marshalls located Tolbert in Daytona Beach, Florida.
Tolbert man was arrested and charged with distribution of methamphetamine to an undercover agent on July 3, 2018. He was scheduled to stand trial on the charges in the 6th Judicial Circuit Court in Winnsboro in April 2021, but did not appear. The trial proceeded without him, and he was found guilty.
The sentencing was sealed until Tolbert was located and brought back to court. An outstanding warrant was issue for his arrest.
Tolbert and his wife left the state in an attempt to avoid being arrested.