WINNSBORO – When Fairfield County's Interim County Administrator Brad Caulder received a phone call Tuesday morning to be at a ceremony at the Fairfield Providence Emergency Room where MUSC hospital officials were to celebrate MUSC's purchase of the ER, he got in his car and drove over.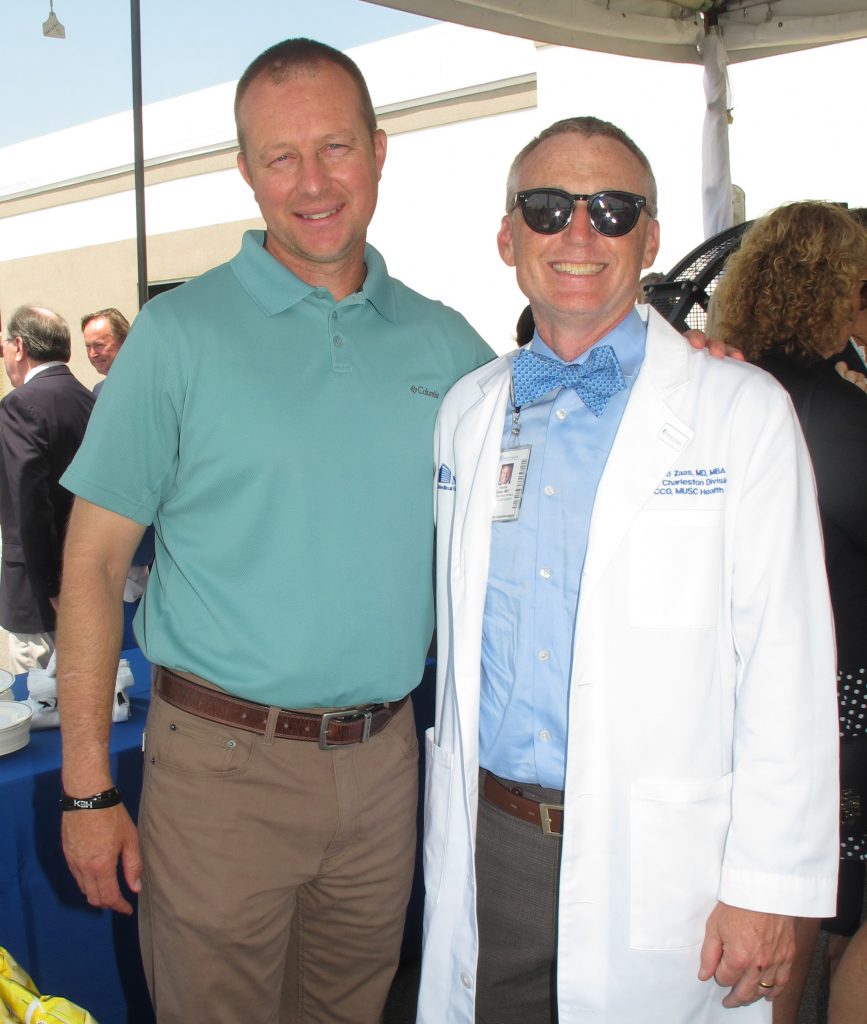 Little did he expect for the event to reunite him with the doctor who had, 11 years ago, helped prepare Caulder for a double lung transplant – a lifesaving procedure – at Duke Medical Center in Raleigh.
Dr. David Zaas, who for 20 years was an integral part of the lung transplant program at Duke, is now CEO for the MUSC Health Charleston Division, Chief Clinical Officer for MUSC Health and an associate professor of medicine at MUSC.
After bumping into each other unexpectedly during the ceremony, both expressed surprise and happiness at seeing each other again after the many years since Caulder's transplant.
"It was a nice surprise," Zaas said. "Especially after 11 years. I had the privilege of being his pulmonologist prior to the transplant to help prepare him for the surgery," Zaas said. "I was part of the team that oversaw his health care over about four years."
Zaas became part of the MUSC system just over a year ago, he told The Voice.
"It brought back a lot of memories," Caulder said. "It was really nice to see him again."