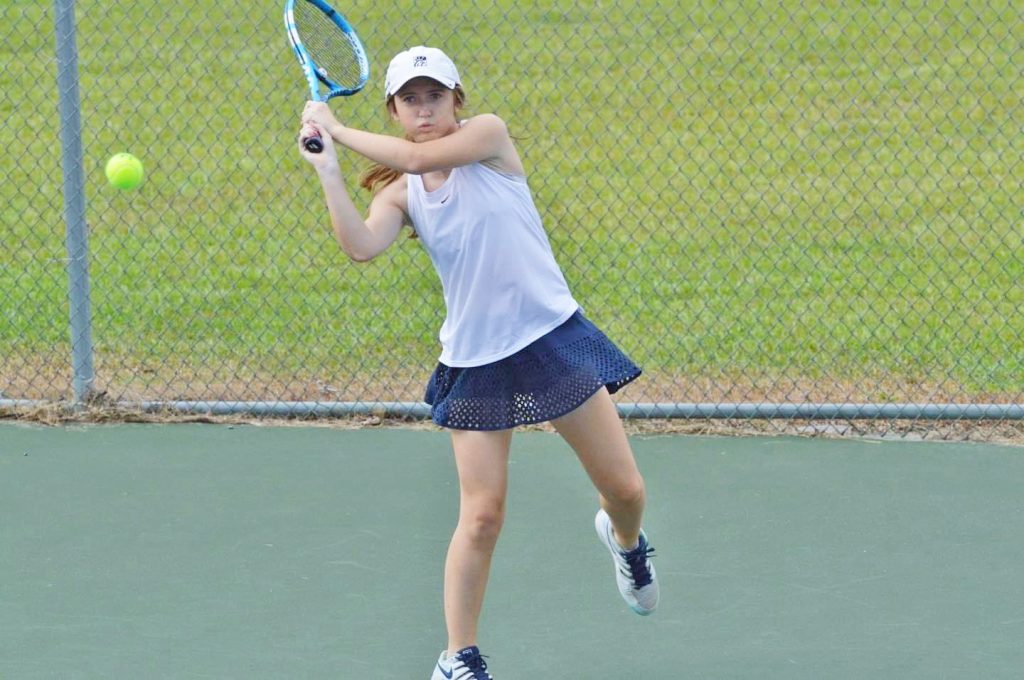 BLYTHEWOOD – Bengal Tennis is off to an expected start. With six seniors returning to the team, the Bengals ooze experience on their hunt for their fifth Region title in a row.
Despite a few cancelled games, Blythewood is running on all cylinders. The team took down Camden and Dreher in August. They defeated Northwestern by a tight 4-2 final last Thursday in their region opener.
In the hard-fought win over Northwestern, numbers 3, 4 and 5 won their matches 6-0, 6-1. Number one lost in straight sets and the doubles team lost 10-8 in the third set tiebreaker. The winning point came from #2, who rallied from down 4-1 in set two to win the match 6-4, 6-4 and secure the win.
Blythewood took home a 6-0 win from Rock Hill on Tuesday to advance to 4-0 on the season. They are slated to host Spring Valley on Thursday at 5 p.m.