Sloan Griffin

Henagan

McKenrick
Sloan Griffin, 35
Cobblestone Park, 4 years; South Carolina DOT, Emergency Manager
Hello, my name is Sloan J. Griffin III, and I'm seeking your support for Re-Election to Blythewood Town Council. My family, consisting of my wife Tennille, my son Tristin, and my Pomeranian Rosco and I, are residents of Cobblestone and we attend church at The Brook. My professional career began in public service as a firefighter in June of 2005, and I earned a Bachelor of Science degree in Fire and Emergency Management from Kaplan University where I achieved Magna Cum Laude. I am currently employed as the Emergency Manager by the South Carolina Department of Transportation (SCDOT).
During the last two years, the Town of Blythewood and world at large has witnessed the unprecedented effects of COVID-19, some of which have left an enduring legacy that we are continuing to deal with. While these effects have been ongoing, my office has been working in overdrive across a broad range of strategic pillars to serve you!
Accomplishments from my office during the last 2 years are as follow:
Provided over 50,000 masks to residents and businesses in support of COVID-19 relief.
Provided over 1000 gallons of hand sanitizer to residents and businesses in support of COVID-19 efforts.
Reestablished the town's relationships with Richland County Council and State House leaders.
Established Blythewood's relationship with U.S. Senators Tim Scott and Lindsey Graham to support the town's growing infrastructure needs.
Lobbied successfully for an additional 250k from State Representative Garvin's office to meet the infrastructure needs of Doko Meadows Park.
Reestablished Town's relationship with Richland County Park and Recreation Commission with a fine-tuned focus on the growing needs of a modern sports complex in Blythewood.
Created the Blythewood COVID-19 Taskforce.
Council's Appointee to the Central Midlands Council of Governments.
Led the creation of the Traditional Recreation Open Space (TROS) Zoning District.
Led the creation of broadcasting all monthly meetings live via YouTube Live.
Engaged Blythewood citizens by polling the tough questions to measure community support.
Secured new intergovernmental agreements with Columbia Fire Department.
Securing the first written intergovernmental agreement with Richland County Sheriff's Department.
Hundreds of hours of assistance for Blythewood citizens by providing direct answers and results to their issues or questions.
I would love to continue to serve you by taking the next steps with your vote on November 2, 2021.
Our goals haven't changed, and they are as follows:
PUBLIC SAFETY IMPROVEMENTS
ENVIRONMENTAL & CLEAN ENERGY POLICIES
ARTS & CULTURE
SMART GROWTH & JOBS CREATION
OPEN TRANSPARENCY
And remaining a true voice of the people with no compromise!
On November 2, 2021, Vote to Re-Elect Sloan J. Griffin III to Blythewood Town Council.
Thank you for all your support.
---
Roxann Henagan, 52
Cobblestone Park, 4 years; Education Advocate, Publisher
In a non-partisan voting forum; I Roxann Henagan would like to bring to the forefront women and young adults. Believing, I am a qualified candidate that will bring these local voters a voice of equality. As a 1st time candidate running for Public Office, I have the ability to bring local voters a voice that will represent what Blythewood stand for. Equality! Thus, bringing inclusion for all residents living in the Town of Blythewood, South Carolina. This is fair, honest and just.
In addition, I have 25 plus years serving in the Public sector. First being a Service to this Country as an (Army) Veteran. After serving in the military, I continued to serve national leaders such as: Bill Campbell of the Grass Roots Campaign, Jesse Jackson, Rainbow Coalition Campaign,Michelle Obama's "When we all Vote." campaign, 44th President Barack Obama, Senator Eric Mansfield and on the latest, Biden/Harris Administration.
If elected by the voters/residents of Blythewood, South Carolina, I will bring the same tenacity, enthusiasm and winning spirit that I have exemplified over the 52 years of my life. If I, Roxann Henagan is elected as council to have a seat with other elected councilman; My hope is to bring a voting awareness to women and youth that will produce in my heart: a prosperity of growth in unisome for the residents/voters in The Town of Blythewood, South Carolina. Together, we can share a new experience & enthusiasm with this election! My hope overall, is to get as many residents as possible to Register & Vote! Win or lose, you have an opportunity to make a more friendly & fair environment during this Covid-19 climate. Vote! Roxann Henagan-Candidate for Council.
---
Rich McKenrick, 55
Ashley Oaks, 5 years; CS Exteriors, Inc., Office and General Manager
I am running for Town Council to truly be a voice for our community and to keep Blythewood moving in the right direction. To achieve this goal, I will work with council to support our local small businesses to the fullest extent, invest in public spaces, and manage the town's growth and development to make Blythewood the best it can be.
I currently serve the town in several leadership capacities:
Blythewood Representative on Richland County TPAC
2020 Covid Task Force
Chair of Planning Commission (2020-2021)
President of Ashley Oaks HOA (2019-2021)
I believe I am uniquely qualified to hold the office of Town Councilman as I have led private companies, served as an officer on both small and large 501(c)3 organizations, served as a representative (appointed) of Blythewood on the Richland County Penny Tax Commission, been responsible for the vision casting and development of a 120 acre park which includes park facilities, sports fields, walking trails, and pavilions. I have been an integral part of developing projects for both my own company and for non profit organizations.
I consider myself to be fiscally responsible, conservative in spending yet creative and visionary regarding the town's future.
I strongly believe in spending wisely and treating others' funds as if they were my own. I believe in less government oversight. I believe in working cooperatively to further our town in a direction consistent with the constituent's desires. I believe in transparency and honesty at every level of government, and in treating each other as equals. While I have worked tirelessly on others' campaigns, this is the first time my name will be on a ballot. I look forward to the opportunity to represent the residents of Blythewood.
I would appreciate your support and I ask for your vote on Nov. 2.
---
Larry Griffin withdraws from BW election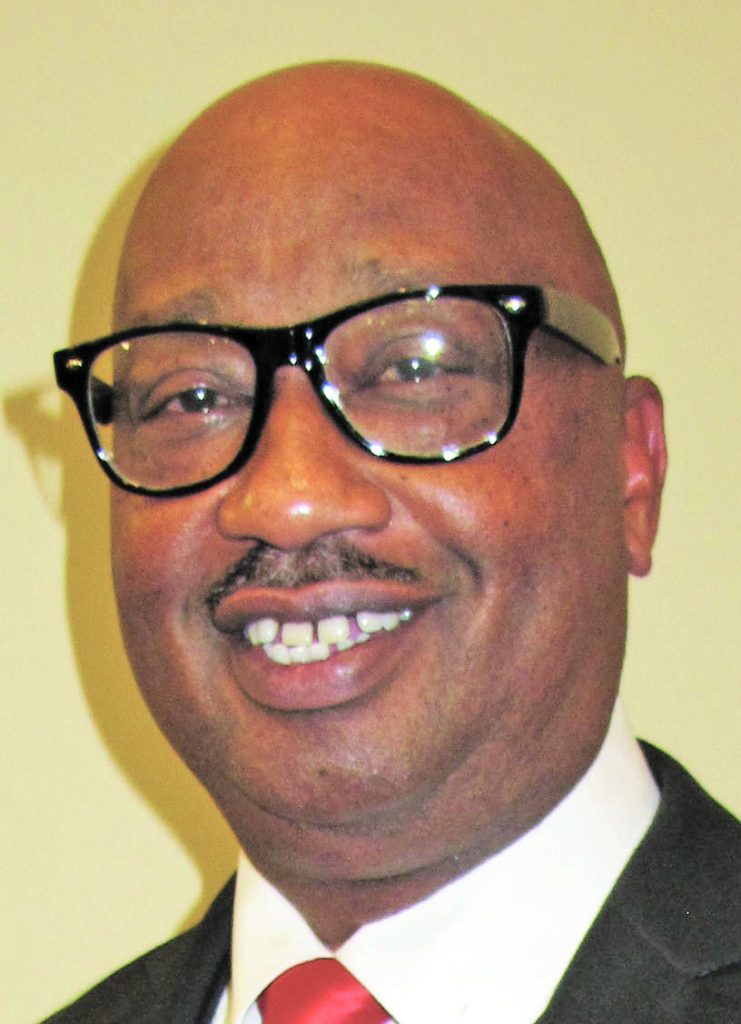 In a letter addressed to the mayor and distributed to members of council and the media on Monday night, Town Councilman Larry Griffin, 67, announced that he is, "regretfully, withdrawing from the 2021 Blythewood town council election.
"We have enjoyed the past six years and hope that we have made a positive difference for the town," Griffin wrote.
"I'd like to thank first the people who believed and had confidence in me to elect me. My thanks also goes to the staffs and councilmen of former Mayor Mike Ross and to you our present council and mayor Bryan Franklin for this tremendous opportunity and support in order to help me serve our town," Griffin wrote.
"I wish the council, staff, town and the entire 29016 continued progress and success in all their future endeavors.
"We will not be far away and with God's Grace and Mercy, I will be available if needed, so don't hesitate to contact me," Griffin said in closing.
Griffin, a lifelong resident of Blythewood, is a member of Macedonia Baptist Church, the president of the Bethel-Hanberry Athletic Alumni Association and he owns GEM Financial Resources.