NEWBERRY – Richard Winn volleyball jumped into region action last Thursday with an away match against defending state champion Newberry Academy.
The Eagles fell 21-19 in the first set, but recovered in the second. Up 8-4 early in the set, the Eagles quickly found themselves with a 16-7 lead after six service points from sophomore Lila Smith. Newberry recovered, but not enough as the Eagles took the 25-21 win to tie the match at 1.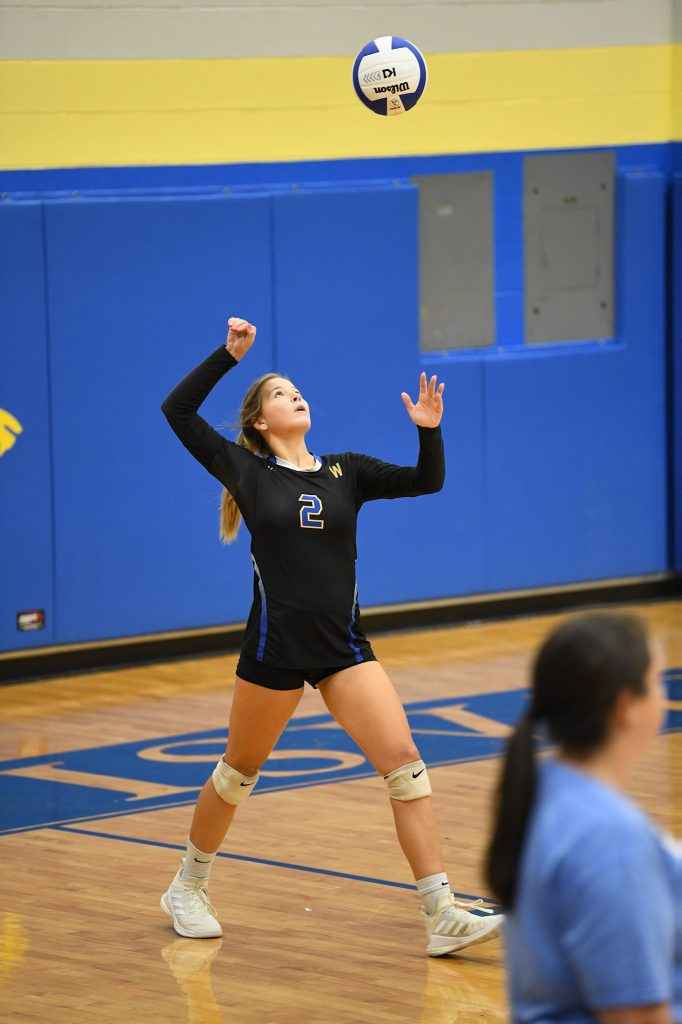 Both teams exchanged leads through the third match. Newberry trailed Richard Winn 20-22, before tying the score at 22. Richard Winn senior libero Juliet Pineda served the Eagles' final points as they took a narrow 25-22 win for a 2-1 advantage in the match.
Despite trailing early in the fourth, Newberry pulled away for a 25-19 win in the fourth set to force a deciding fifth set.
Newberry jumped out to a 3-1 lead, Richard Winn tied the score at 5 and then took a 10-6 lead. Stuck in serve receive, Richard Winn surrendered 7 points to Newberry before winning another point. Down 14-10, the Eagles battled back but fell short with a 12-15 final.
Richard Winn hit the road again on Tuesday for a match against Lewisville High School.
Down 9-7, the Eagles took an 11-9 lead behind Pineda's serves and maintained the lead for a 25-17 final in set one.
The Eagles struggled early in set two and managed their first eight points only from side outs. Lewisville maintained their lead from the first point as they closed out set two with a 25-16 final to tie the match at 1.
Lewisville again took an early lead in the third set and maintained it until Richard Winn went up 14-13 behind Smith's serves. Lewisville tied the score at 15, then moved to an 18-15 lead that they would not relinquish as they took the 25-20 win in set three.
Down 2-1 in the match, Richard Winn grabbed an early 4-1 lead in the fourth set. Lewisville recovered to lead 11-9. Richard Winn chipped away at the lead and took control of the game behind senior Mikaela Miller's serves. Miller served the Eagles to a 21-19 lead, and sophomore Brinson Baker extended the lead 24-20 before the Eagles closed out the fourth set with a 25-22 win.
Lewisville won the coin toss for the fifth set, elected to serve first and took control immediately. Trailing 8-0 after only one server, Richard Winn tried to gather itself for a comeback but fell short with a 5-15 loss in the fifth set.
The loss drops the Eagles to 1-3 on the season. They are set to return to region play on Thursday at home against King Academy.