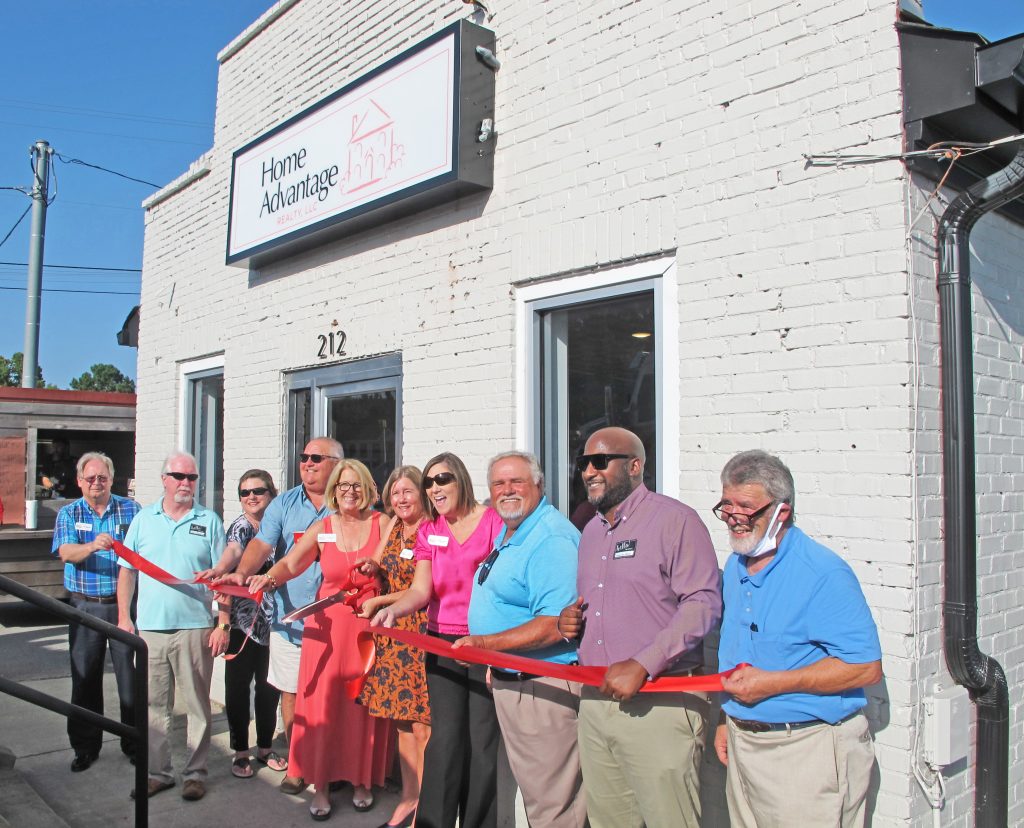 BLYTHEWOOD – The employees of one of Blythewood's newest businesses, Home Advantage Realty, enjoyed double celebrations last week.
The day after being named the Free Times' 'Best of Columbia' in the category of Best Real Estate Agencies at ceremonies at the Columbia Museum of Art, they cut the ribbon for the grand opening of their new office at 213 Main Street in downtown Blythewood.
Welcomed by Broker-in-Charge Jill Moylan, a large number of attendees enjoyed Doko Smoke brisket, iced drinks, desserts and lots of networking on the office's outdoor patio.
Music was provided by Blythewood guitarist Travis Wright.
"We're thrilled to be in Blythewood. Everyone has been extremely welcoming. They've made us feel at home already," said Moylan. "We are an all-local company – our realtors are local folks and that's important to us. Our agents have such deep roots in Blythewood, and that made our opening all the more special. They've helped us get to know the community and that makes us feel more part of it. We hope folks will stop in to see us, see the beautiful renovations on the inside of this great building and get to know us. We just love it here," Moylan said.
Blythewood realtors Carolyn Green, left, and Steve Boney with Meghan Green who is working toward her real estate license