EASTOVER – U.S. Air Force Command Chief Master Sgt. Kevin Thomas of Fairfield County is set to retire from the US Air Force on Sept. 11.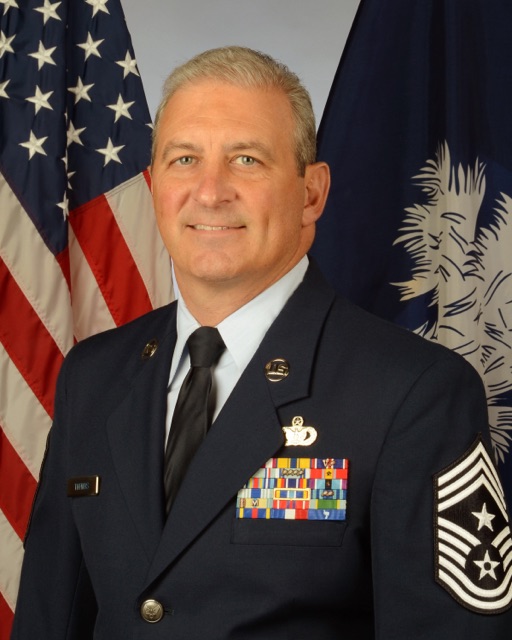 Thomas has served as the first command senior enlisted leader for the South Carolina National Guard since the position's creation in Sept. 2020.
The command senior enlisted leader is an advisor to the adjutant general for South Carolina, U.S. Army Mag. Gen. Van McCarty and other key leaders on matters of health and welfare of the soldiers and Airmen assigned to the South Carolina Army and Air National Guard.
Thomas also served as the 13th state command chief master sergeant for the South Carolina Air National Guard.
On Aug. 14, the SC Air National Guard conducted a change of responsibility ceremony at McEntire Joint National Guard Base to recognize Thomas's retirement and welcome incoming U.S. Air Force Command Chief Master Sgt. Camille Caldwell.