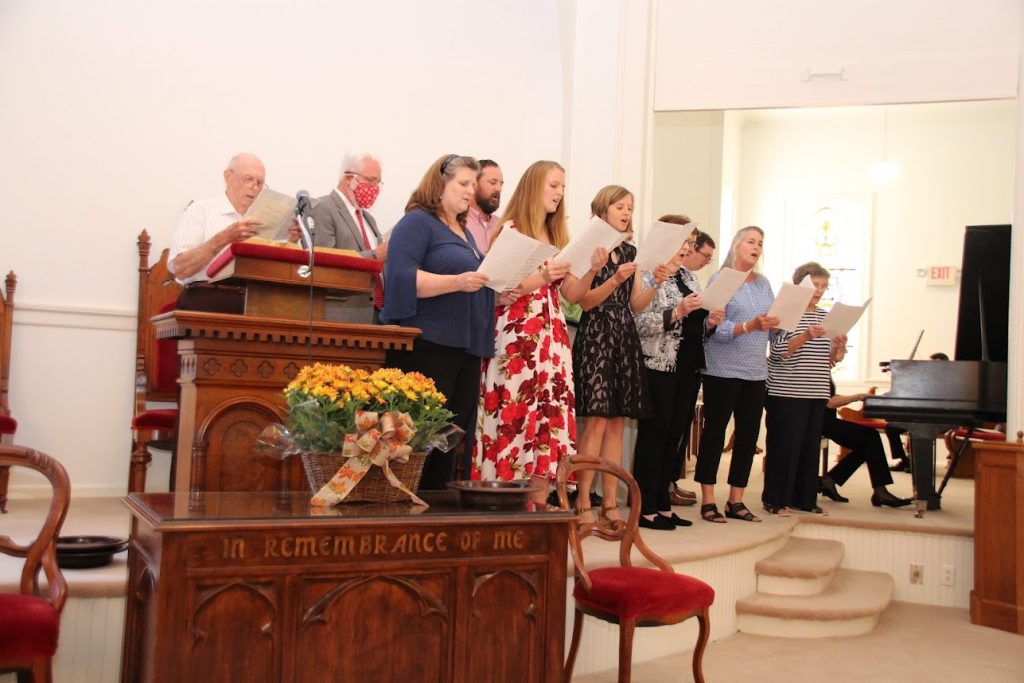 WINNSBORO – The Winnsboro Music Study Club presented their Centennial Concert on Sunday, Oct. 4. at Bethel ARP Church.
Pictured above, members of the Music Study Club performed The Twenty Third Psalm as arranged by the late Nelle McMaster Sprott of Fairfield County.
Pictured below from left are performers Alan Reed (organ), Barbara Taylor (organ), Campbell Johnson (cello) and Tyler Lewis (tenor) with club members Laurens Livings and Ellen Nicholson.
To close the ceremony, members of the audience were invited to sing Carolina Sunshine, Carolina Rain, a Nelle McMaster Sprott original.