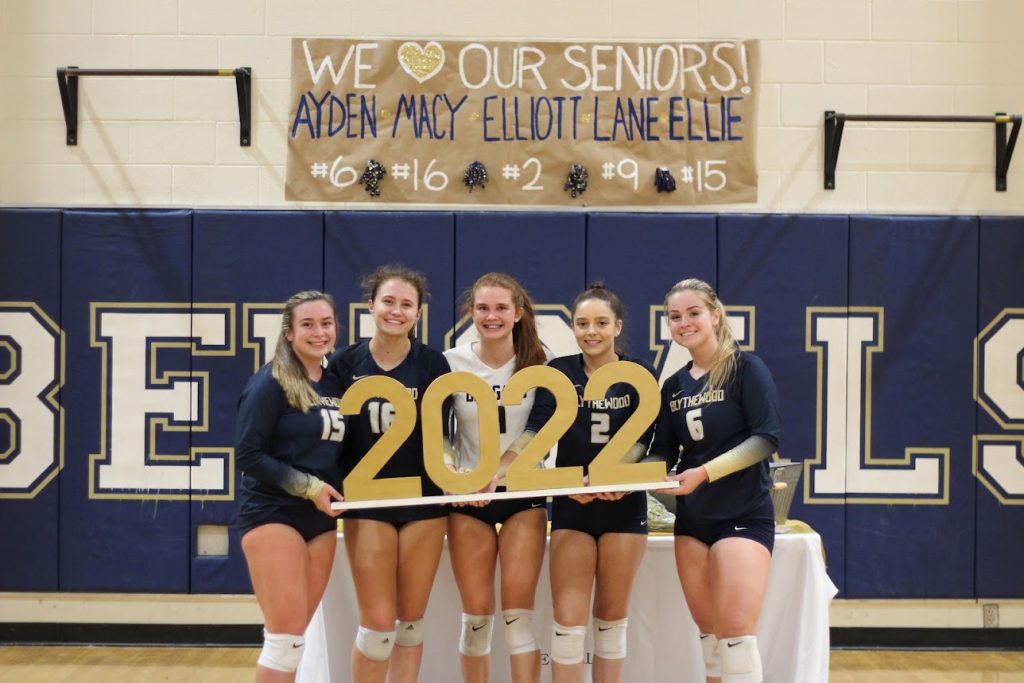 BLYTHEWOOD – A cherry on top of senior night, Blythewood defeated Rock Hill 3-0 to clinch the top spot in the region.
Pictured above from left are seniors Ellie Thomas (15), Macy Collins (16), Lane Coleman (9), Elliott Sanders (2) and Ayden Stevens (6).
The Bengals will face region opponent Ridge View in their final regular season bout tonight.