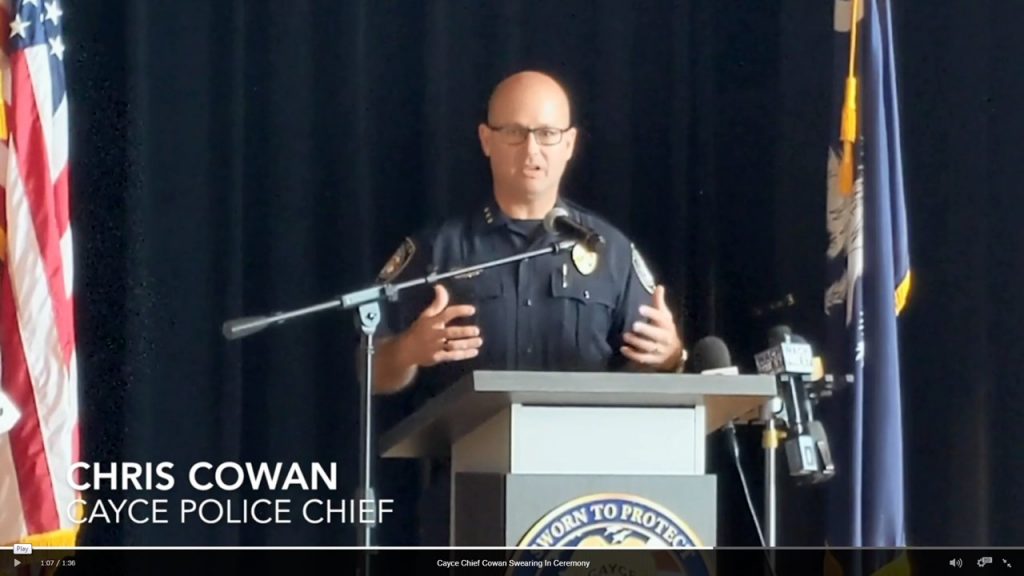 CAYCE, SC – The City of Cayce hosted a swearing in ceremony on Oct. 4, for incoming Cayce Police Chief, Deputy Chief Chris Cowan. Cowan, of Blythewood, is a 29-year law enforcement veteran and will officially take the helm as the Chief of the Cayce Department of Public Safety when current Director of the Department, Byron Snellgrove, retires on December 31.
Snellgrove announced his retirement in July after 38 years in South Carolina Law Enforcement.
Cowan was sworn in by Richland County Sheriff Leon Lott at the Lexington District Two Innovation Center in Cayce.