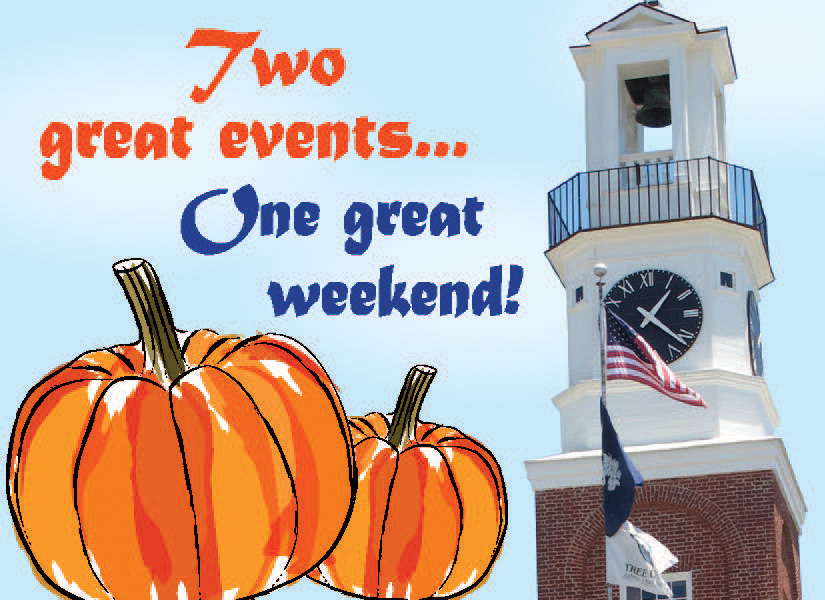 WINNSBORO – Expect something scary to happen during the Winnsboro Woman's Club annual Ghost Walk on Saturday, Oct. 30.
Guides in costume leading the way through downtown will carry lanterns as they lead groups of adults on tours at 7 p.m. and again at 8:30 p.m. through nine haunted structures and many historic homes and buildings in downtown Winnsboro.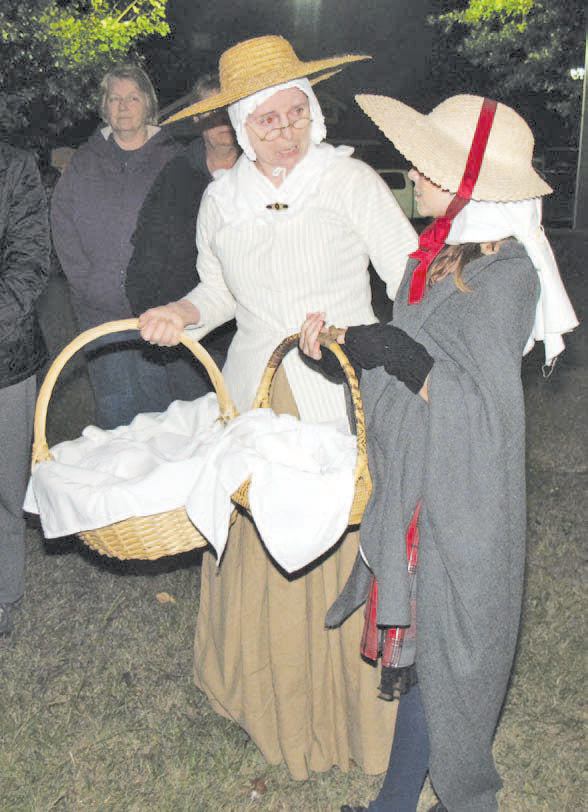 A special children's tour, for kids 6 – 12 will be held at 4 p.m.
Those taking the tour, which leave from and return to the Woman's Club, are encouraged to come in costume. Prizes for best costumes in each tour group will be given at the conclusion of each tour.
As the tour winds through the streets of town, tour guide and organizer Lisa Cathcart explains, guides will describe haunted and historic places along the way. For instance, walking down Zion Street, the guide will take tourists through a grave yard on the corner of the Bethel AME Church, at Zion and East Washington Streets, where Revolutionary War officer, Captain Buchanan and former Winnsboro Sheriff Hood are buried. Hood was killed June 14, 1915, on the Courthouse steps as he tried to protect a prisoner from a lynch mob.
The 20-year-old tour is scary, educational and great fun, Cathcart said. She writes all the tours – a different one each year. A lot of people go on the tour for the historic part of the tour. Others, of course, look forward to the haunted part of it.
"We always have some skeptics on the tour who don't 'believe,' but they love to hear about the very interesting history of the town. And sometime, as someone sees shadowy figures float past windows, they begin to 'believe.' Being the night before Halloween, everyone is a little on edge and ready to be scared or excited, which makes it all the more fun," she said.
"As costumed characters (Pinetree Player volunteers) come out of the shadows along the way, some of them come out and talk for a few minutes about the history of the house or how they died. Others are silent and eerie. It can be very real," she said.
All the guides and characters are vaccinated and the tours are conducted outside.
"Those taking the tour are required to wear masks. The tour guides take precautions, of course, but we don't wear masks because the tourists wouldn't be able to understand us as well," Cathcart said.
"The weather will be perfect, in the 40's," she said. "So that's going to be really nice.
"It's easier to become scared when the weather is just a little chilly," she said. "It's easier to 'believe' then.
Learn about Winnsboro history and spooky otherworldly residents, on a night just perfect for ghost hunting.
The cost for adults is $12 and children $8. Space is limited so reserve your place by calling 803-635-6963 or emailing [email protected].