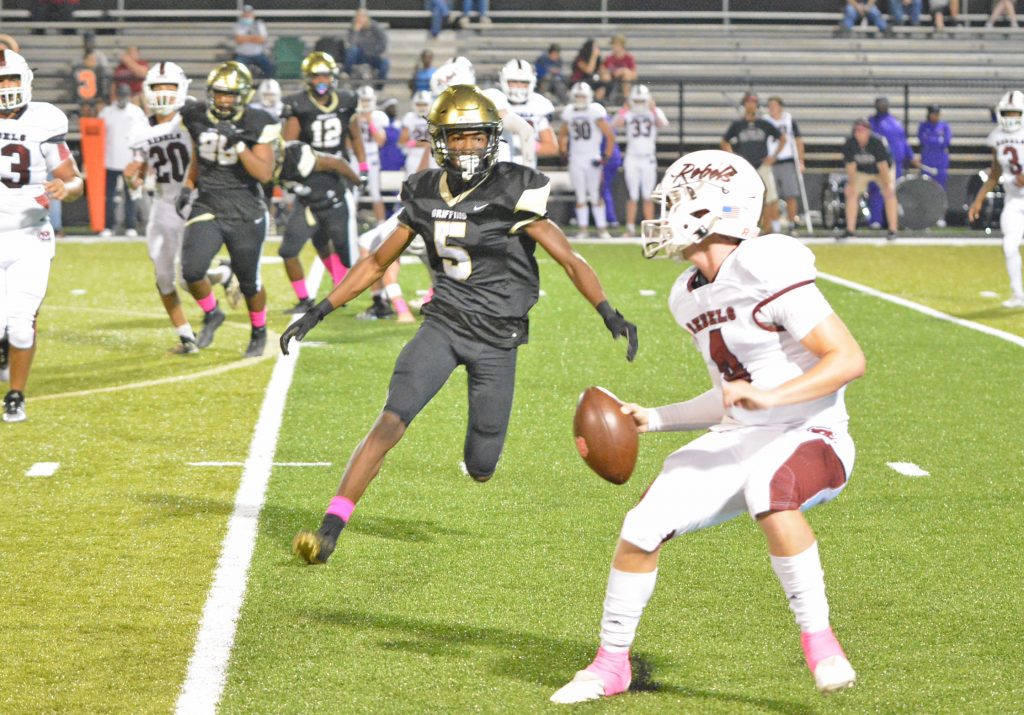 WINNSBORO – After being shut out for two straight Region 4-3A football games, Fairfield Central poured it on against Mid-Carolina Friday night in a 60-6 victory.
Among other scores, Trent Boyd had a 68-yard touchdown reception from quarterback Stephon Gadsden, and Gadsden found Tyderian Grier on a swing pass that Grier converted to an 83-yard catch-and-run score. Grier also had a 21-yard TD run.
Gadsden was 10-for-12 passing for 232 yards and two scores. He also rushed eight times for 44 yards and three touchdowns.