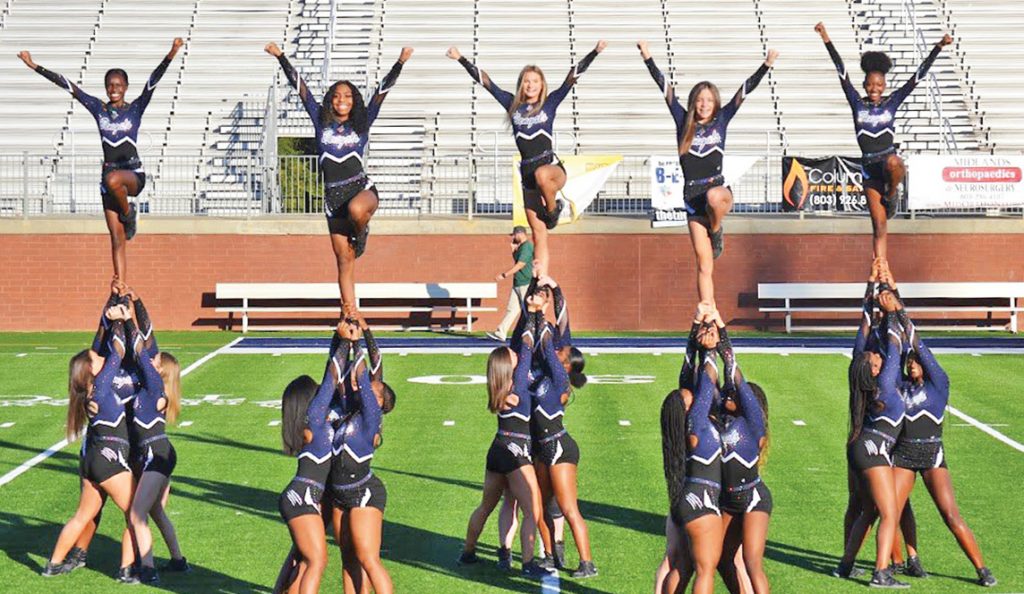 BLYTHEWOOD – Blythewood's competitive cheer team competed in the South Carolina Cheer Coaches Association's Debbie Rogers Classic at the Colonial Life Arena in Columbia on Saturday.
The team clinched their 4peat region win. The South Carolina High School League's state qualifiers will be held Nov. 8-13 and the State Championship competition is set for Saturday, Nov. 20.
The team finished in 8th place in the 2020 State competition.