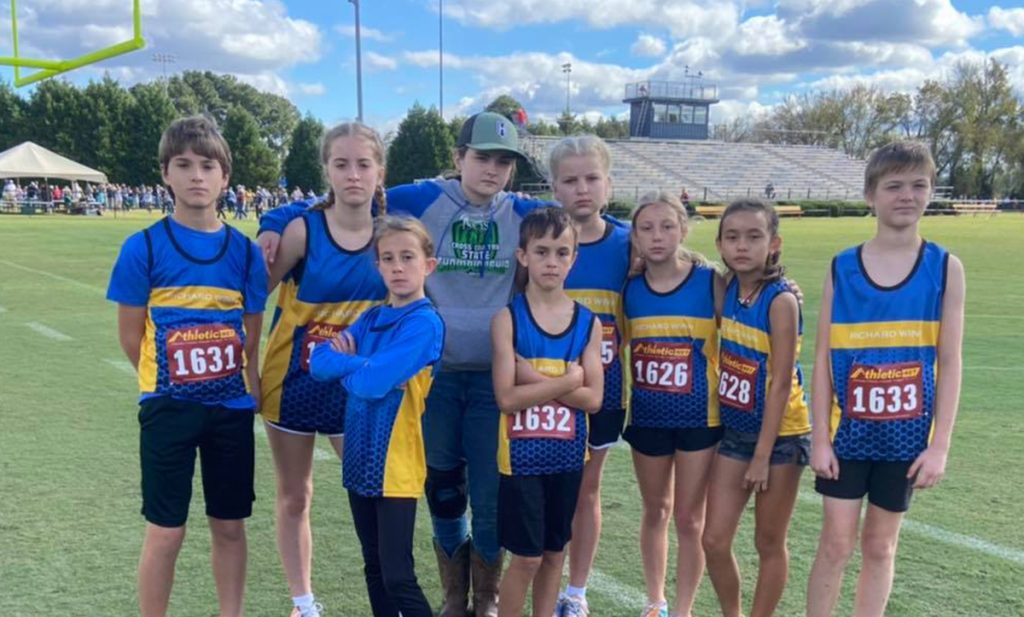 COLUMBIA – Though Richard Winn's Cross Country teams did not have enough runners to participate in the team portion of the SCISA A State meet, seven runners represented the school individually.
Finishing first again for the girls and in fifth place overall was ILeanna Derrick, who crossed the finish line with a time of 22:49.66. Harper Branham finished in 26th place at 26:30.62. Hannah Britt had a time of 30:01.16 and Haley Autry finished at 33:45.40.
Jackson Johnson finished first for the Eagle boys and in 53rd overall with a time of 25:12.14. Noah Britt (26:04.92) and Carson Taylor (29:38.19) also ran for the Eagles.
Eagle runners Ella Grace Harrison and Hayden Branham were not able to participate – Harrison because of injury. Despite an excellent season, Branham was not able to participate because she is only in fifth grade.