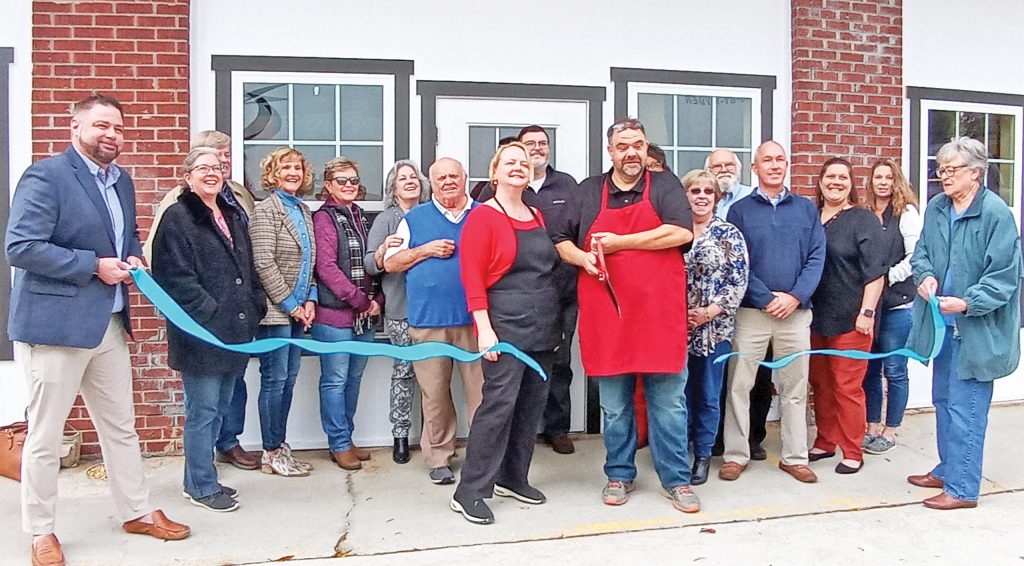 RIDGEWAY – Sarah N' Geo's opened their new restaurant in downtown Ridgeway Wednesday with a ribbon cutting and a large crowd of customers.
Owners Sarah and George Price say the new location on Palmer Street in the former fire station is ideal for their pizza restaurant. But George said they will now serve more than pizza.
"We have lots of room here – 1,800 square feet – and we are expanding our regular menu to include burgers and finger foods like wings and French fries," George said. "And we'll be adding more thngs to our menu in time."
After three and a half years of successfully growing their business at the Dogwood address one street over from their new location, the Prices are looking forward to having space for dining in.
"Our customers are the reason we have jobs and we are truly grateful for their loyalty," George said. "They are our focus and we want to continue giving them the great food and service they deserve. It will be a lot easier to do that over here."
The restaurant is located at 170 S. Palmer Street in downtown Ridgeway. Hours are Tuesday – Saturday from 11 a.m. to 9 p.m. Call 803-337-0502 or go to sarahngeos.com to order. Delivery is within a 15 minute radius.