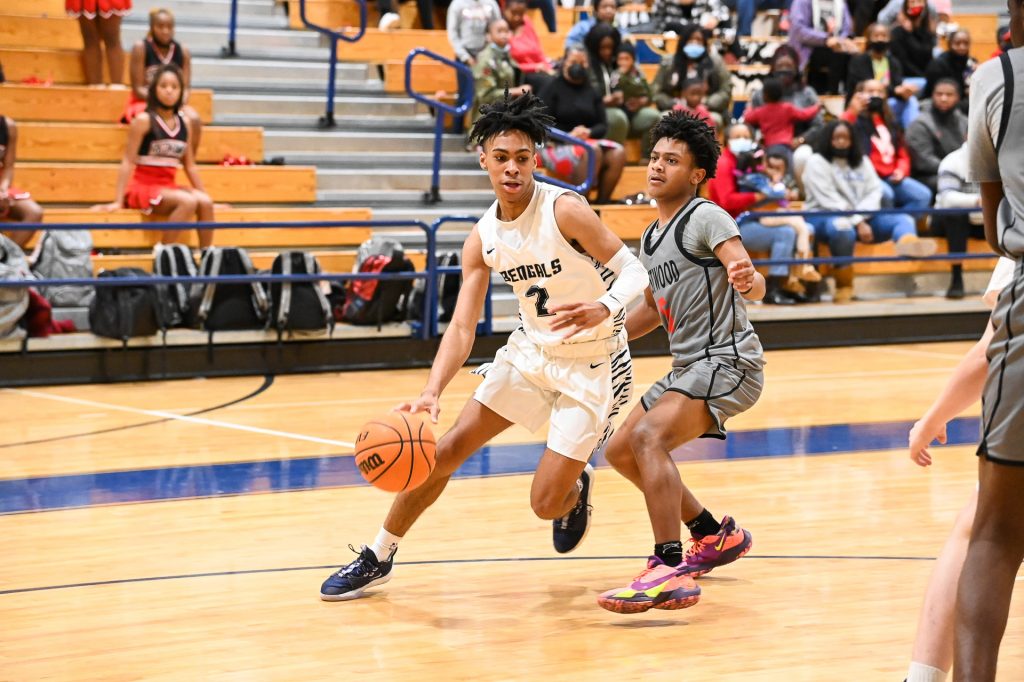 BLYTHEWOOD – Tuesday night's between crosstown rivals Blythewood and Westwood had the feel of a late-season region battle.
The Bengals, in their home court, jumped to a double-digit lead by the second quarter, but the Redhawks eventually erased that advantage and took a one-point led going into the fourth quarter. From there, both teams kept within three points of each other through five lead changes.
It was only until both teams were in double bonus in the final two minutes that Blythewood scraped out a 73-67 victory over Westwood.
"It was entertaining. Westwood is well-coached and they played hard," Bengals head coach Zeke Washington said. "There are some things that we've got to improve on in a hurry."
Samaad Wright led the way for the Bengals (3-1) with 23 points. Isaiah Williams had 17 points and Randy Kelly had 14.
Westwood's (3-3) Bryson Felder finished the night with a game-high 25 points. Arden Conyers had a 15-point second half and finished with 22 points.
"Arden's one of those guys, who if people don't know about him, they should know about him,"
Redhawks' head coach John Combs said. "Bryson and Arden are both very good, and I like all of our guys, but those two, certainly they like a big moment like this."
K.J. Rowan added 12 points for Westwood.
Felder fired up the Westwood engines early on with two 3-pointers, two baskets and two foul shots to get the Redhawks up 14-7 midway through the first quarter.
Blythewood's Wright woke the Bengals up with three 3-pointers and another field goal over the final four minutes sparked the Bengals. Wright, Kelly, and Williams took advantage of Westwood turnovers to go on a 13-0 scoring run to close out the first quarter.
"I wish I could say it was because of me," Washington said. "I've learned in the last 30 years that coaching is overrated. The players decided that they wanted to do a little bit better."
The Bengals stretched that run to 30-6 by the 2:58 mark of the second quarter. Their 37-20 lead by that time was the largest margin of the game.
Westwood began trimming that lead with Conyers' four free throws and a basket, and two foul shots from Brayden Baker. The Redhawks closed the gap to 39-29 by intermission.
Westwood kept on attacking Blythewood to open the second half, getting to within 45-40 before a Kelly basket at the halfway point of the third. With the Bengals up 47-40, the Redhawks pulled the trigger.
Felder and Rowan each sank a foul shot, then Felder drained a 3-pointer with 2:37 to go in the third. Conyers' wide-armed layup at the 2:10 mark evened the score at 47 and lit up the Westwood crowd. Amarion Akins' first and only basket of the night gave the Redhawks a 49-47 lead with 1:20 to go.
The lead didn't hold, of course, because Wright darted up court and made good on a 3-point play eight seconds later. But a Felder basket near the third-quarter buzzer gave Westwood a 53-52 advantage going into the fourth.
Blythewood knocked out that lead within the first minute. A Wright bucket, followed by Austin Coker's two foul shots made it 56-53. From there, the Redhawks and Bengals fought through six more lead changes.
Coker's basket with 3:01 left gave Blythewood a 64-62 lead. Westwood stayed close the rest of the way, including a Conyers basket that made it 67-66 Blythewood with 30 seconds left.
Seconds later though, Wright hit the front end of a 2-shot foul, and Kelly later stole a loose ball and slam dunked it into the net to put the Bengals up 70-66 with about 20 seconds remaining.
Kelly was called for a technical for holding onto the rim, leading to a Conyers foul shot—the last point for Westwood on the night.
Blythewood made 3-of-4 foul shots to close out the win.
"You've got to give Blythewood credit," Combs said. "They made more plays down the stretch than we did. We missed free throws and shots that I wish would have fallen through for us. Our guys did fight back, so I'm proud of them for showing resilience and coming back. We've just got to be better at handling the physical play and not turning the ball over."
Washington, who took a leave of absence last season because of COVID-19, said he's still working on getting to know this year's team, while he is getting back into the swing of things.
"Everything's new," he said. "I'm still trying to learn this team, still trying to get used to coaching again. I really don't quite know them yet, so I'm trying to figure them out. At least they answered the call, but there's a lot of work we've got to do. We have to become more disciplined in a hurry."
Westwood is at Spring Valley and Blythewood is at Lancaster Friday. The Bengals play Cardinal Newman Saturday and travel to Westwood Tuesday for a rematch with the Redhawks.
Westwood – 14-15-24-14 — 67
Blythewood – 20-19-13-21 — 73
Westwood: Bryson Felder 25, Arden Conyers 22, K.J. Rowan 12, Donald 4, Akins 2, Baker 2.
Blythewood: Samaad Wright 23, Isaiah Williams 17, Randy Kelly 14, Nelson 5, Coker 4, Olden 4, T. Williams 2, Rogers 2, Pack 2.