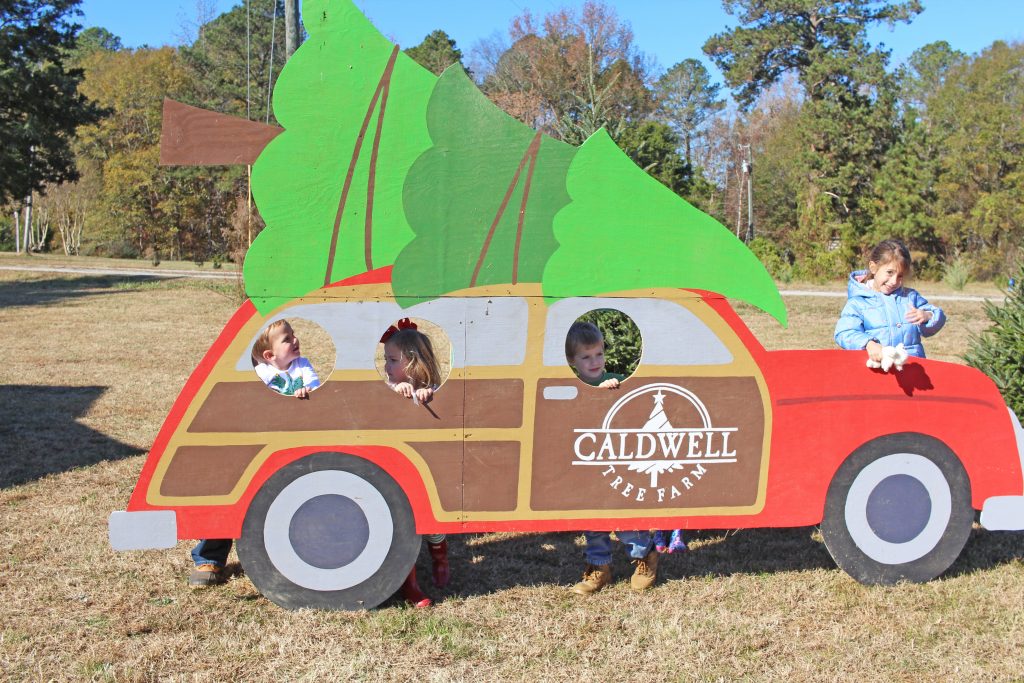 FAIRFIELD COUNTY – While many shoppers were hitting big stores on Black Friday, community members from Fairfield County poured into Caldwell Tree Farm as they opened at 10 a.m. to select a Christmas tree and handmade wreaths and ornaments.
Pictured above, children of tree shoppers take a break for a photo op with the 'old front-wheel drive sleigh.' Below, Johnny Caldwell, left, helps Danny Caldwell prepare a tree for purchase.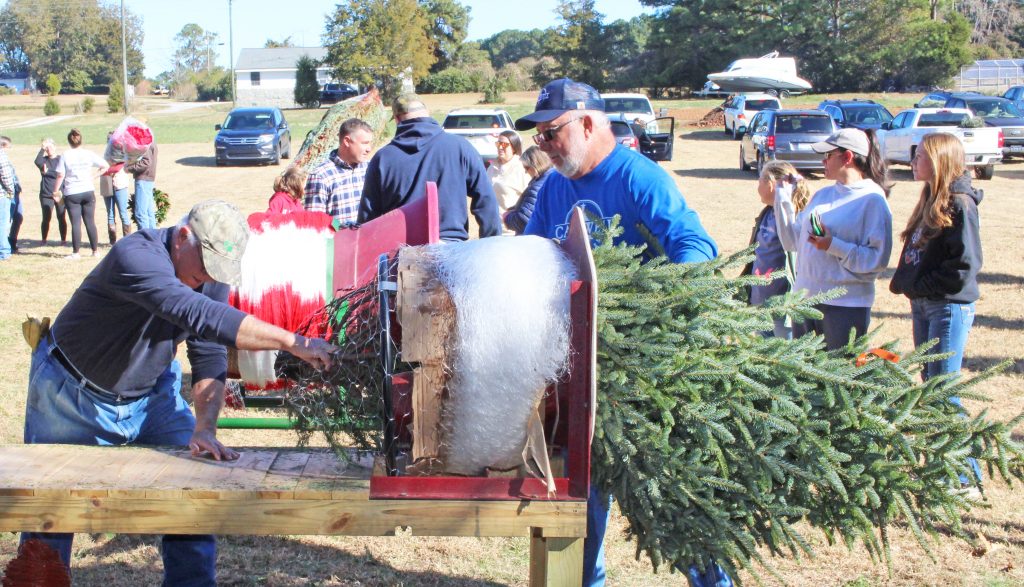 The farm is planning to set up a pop up shop complete with trees, wreaths and ornaments in Ridgeway on Friday at Lights on the Ridge.