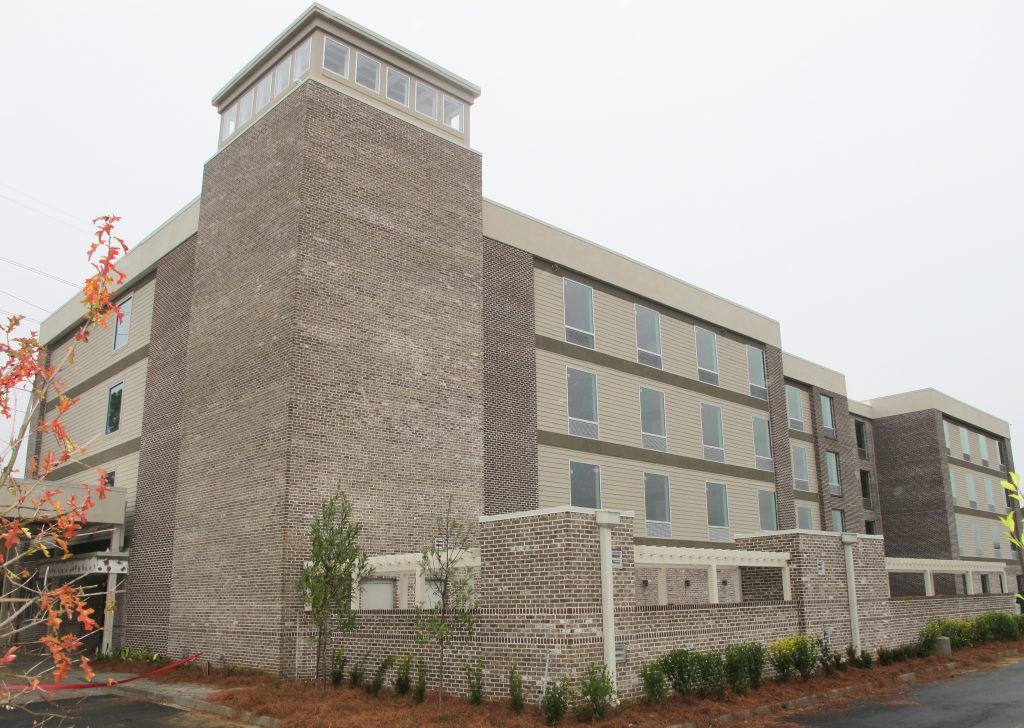 BLYTHEWOOD – Blythewood's newest hotel, a Hilton Home2 Suites, will open next month, featuring four stories and 88 suites, each with fully equipped kitchens and sitting areas.
"The Home2 Suites is the fastest growing Hilton hotel brand, ever," said Brad Marsico with Hilton. "It's an all-suite hotel designed to accommodate extended stays, though it also accommodates one-two night stays as well."
Amenities include a fitness center with a laundry area, a meeting space that can seat up to 40 people, complimentary hot breakfast, business center, outdoor pool, fire pit, patio and grill area.
"We only have two of these hotels built right now – Anderson and Blythewood," Marsico said. "But it's very popular. It's amazing how many are currently under construction and how many are in the pipeline."
Construction, which is in its second year, had substantial delays due to COVID, Marsico said.
"We've had delays with delivery of some of our furnishings and supplies," he said. "When the quartz vanity tops were delayed, that in turn delayed the plumbing work. But everything is going well now."
Workers are currently putting the finishing touches on the building. Marsico said a ribbon cutting will be held a few weeks after the opening.
The hotel is located behind Hardees and San Jose restaurants next to the I-77 entrance/exit.