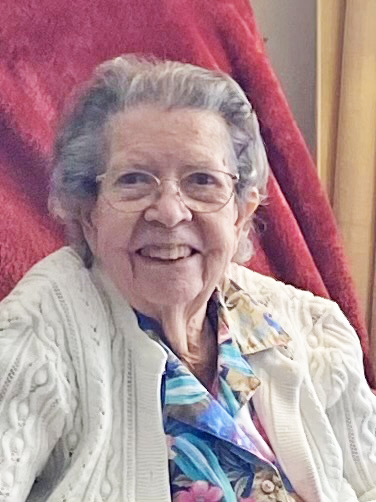 Mary Elizabeth "Elsie" Castles, 99, of Winnsboro, SC, died on December 9, 2021 in her childhood home in Greenbrier. 
Born February 10, 1922 in Fairfield County, the daughter of the late James Fred Castles Sr. and Annie Stevenson Castles. She was a graduate of Winthrop College and a retired teacher having taught 3rd and 4th grades at Irmo and Seven Oaks Elementary Schools in Lexington School District 5. She was a lifetime member of Greenbrier United Methodist Church. She was a faithful member of the United Methodist Women and the American Legion Auxiliary.
She was preceded in death by four brothers, James Fred Jr., David Franklin Sr., Robert Lee Sr., and Thomas S. Castles and a sister, Cathryn Castles Black. Survivors include a sister-in-law, Sarah Q. Castles, 19 nieces and nephews, including a special nephew, Richard Castles, who moved from Charlotte to make it possible for Elsie to finish out her life in her beloved home, and scores of great nieces and nephews. The family is extremely grateful to Richard and her caregiver and friend, Mamie Pauling.
She will be remembered as a wonderful daughter, sister, aunt, friend, teacher and faithful caregiver of her beloved mother. Elsie was an avid reader and loved to travel including a trip around the world.
Funeral services were held at Greenbrier UMC on Wednesday, December 15, 2021, at 2 o'clock P.M. conducted by Rev. Athon Arant and Rev. Kem Thomas. The family received friends after the service by the graveside.
In lieu of flowers, memorials may be made to the Annie S. Castles Scholarship fund through Greenbrier UMC, C/O Warren Rutland, 2086 Rion Road, Winnsboro, SC 29180.
Pope Funeral Home is in charge of arrangements.