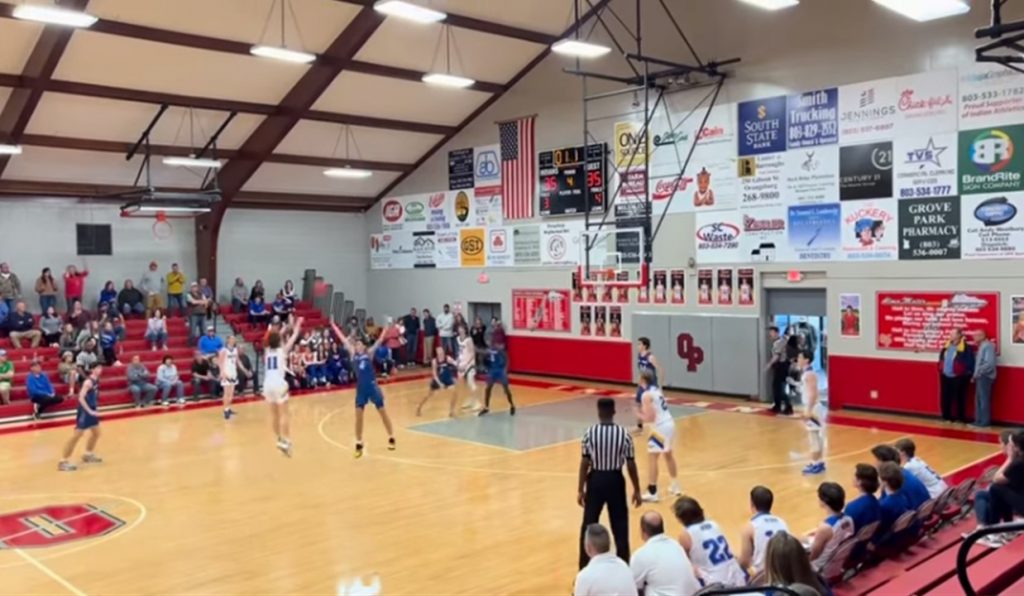 WINNSBORO – Both Richard Winn varsity basketball teams earned postseason spots in the first round of SCISA A state playoffs, and coincidentally, both teams faced opposition from the Cavaliers of St. John's Christian Academy.
RWA's Lady Eagles matched up against their bracket's # 2 seeded Lady Cavaliers. Round one's game was hosted by Northside Academy in Lexington on Friday, Feb. 18. At the end of regulation play, the Lady Eagles found themselves with a deficit of 32 points and the season ending 35-67 loss. Head coach Emily McElveen's team finished the season with a record of 7-10.
On the other hand, the RWA boys' team squeaked out a round one victory over their St. John's opponents with an exciting buzzer-beating finish. The Eagles traveled to Orangeburg Prep for Round One on Sat., Feb. 19th, and came home with a 38-35 win over the Cavaliers to propel the Eagles to the quarter finals.
The Eagles trailed by six points at the half (15-21) but were more productive offensively in the second half and outscored the Cavaliers to knot the game up with the last seconds ticking off the clock. With control of the ball, the score tied at 35 each, and seconds remaining on the clock, the Eagles worked the ball around the perimeter before sophomore Miller Stuck dodged his defender to put up a long range three pointer that swished through the net just as the buzzer sounded to end the game.
Lawson Wade led the scoring (14), rebounding (7), and block stats (4). Rob Wilson had 3 assists, 8 points, and tied Wade with 7 rebounds. Stuck added 7 points (including the final 3 pt. basket) and 2 steals while Drew Spires contributed 6 points, and Landon Caulder had 3.
Tuesday's quarter final round pitted the Eagles against the Patrick Henry Patriots at the neutral site of Orangeburg Prep once again. Other than a big 14 point second quarter that gave the Eagles the 21-19 halftime lead, Coach Nick Chaisson's guys didn't fare as well in the second half and were outscored 31 to 13. A strong second half scoring run by the Patriots put the game out of reach for the Eagles. The 34-50 loss to the Patriots put a halt to the Eagles' season.
Wade had a double-double night with 13 points and 12 rebounds while also leading the team with 3 assists. Spires followed with 10 points, Caulder – 4, Wilson – 3, Stuck and Jacob Chaisson had 2 apiece.
"Our successful season came to a close tonight in the quarter finals versus Patrick Henry," Chaisson said following the game. "Coach Jeff (Spires) and I are extremely proud of this team, especially being so young."
Chaisson was selected as Region Coach of the Year.
The Eagles finished the season with a 18-6 record and looks to return 12 of its 13 players for the 2022-23 season.