BLYTHEWOOD – It was a mild, no-wind, 43 degree sort of morning – perfect for the Blythewood Rotary Club's first annual Run for Rotary half marathon/5-K run.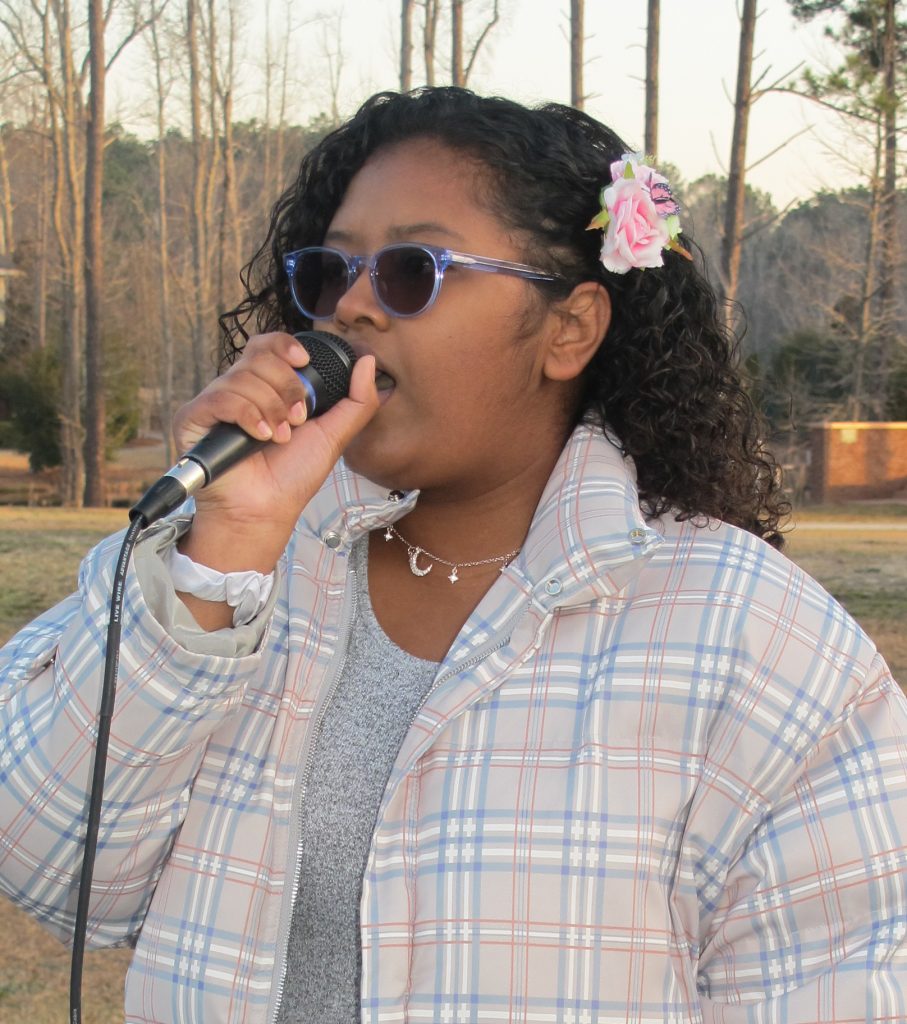 The runners and spectators gathered first for the singing of the national anthem by Freeway Music student Christina Bohle.
With a field of 140 runners, there were about 58 marathoners and 82 5-K runners, not counting dogs.
At 8 a.m. just as the sun came through a thin cloud cover, the marathoners set off first.
Lined up in front of his partner Spencer Shealy in the 5-K, an excited Weimaraner was clearly the most eager participant in the two races. Indeed, at 8:15 a.m., with the starter's signal, the Weimaraner, barking enthusiastically, shot out in front of the 5-Ker's, leaving them in his dust. However, the Weimaraner must have eventually crossed a rabbit trail, because Shealy, the second to finish over all, showed up at the finish without his trusty canine.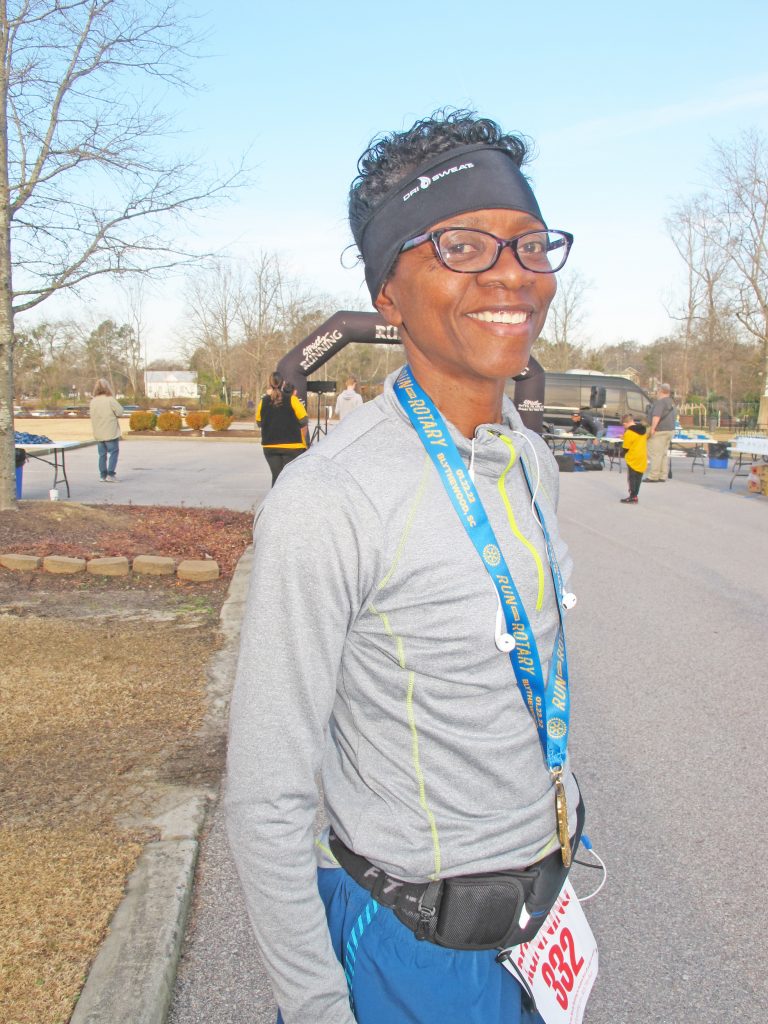 The event was sponsored by the Blythewood Rotary Club with the purpose of raising funds for the Club's scholarship program that provides four $2,000 scholarships each year to area high school seniors.
Mike Schrum, 32, of Lexington and Shealy, 14, of Columbia missed the short cut through the park, and mistakenly took the long way around, but still came in first and second overall, respectively.
Schrum had a time of 17:27, and Shealy, sans dog, had a time of 17:40.
Mark Bedenbaugh, in the 55 – 59 age group, came in third overall with a time of 21:00.
Ten-year-old Hayden Branham of Winnsboro, a student at Richard Winn Academy, finished seventh overall and first in her age group with a time of 22:14.
Other Blythewood runner top three finishes included:
Daniel Cleveland, 1st, and Travis Cooper, 2nd, in the 30-34 age group.
Michaela Brown, 2nd, and Eboni Harris, 3rd, in the 35-39 age group.
Catherine Reid, 2nd, and Shenniqua Pressley, 3rd, in the 40-44 age group.
Dusty Franklin, 2nd, and Patti Appleton, 3rd, in the 50-54 age group.
Frank Seier, 1st in the 55-59 age group.
Katie Rummel, 2nd in the 45-49 age group.
Martie Summerford, 2nd in the 55-59 age group.
Fifteen runners between the ages of 60 and 98 finished the race as well.
First Place Overall: Mike Schrum, 32, Lexington

Second Place Overall: Spencer Shealy, 14, Columbia

7th Place Overall: Hayden Branham, 10, Winnsboro