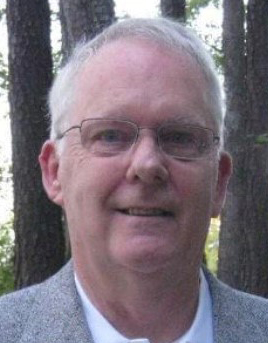 BLYTHEWOOD – Truman David Roper, 78, of Blythewood, died on Saturday, February 12, 2022. Born in Columbia, SC, on July 30, 1943, he was a son of the late Truman Harrison and Mary Chandler Roper. David was a graduate of Dreher High School and Clemson University where he earned a bachelor's degree in Economics. Following his retirement as MIS Director from Dorothea Dix Hospital in Raleigh, NC, David and his wife, Kay, moved to Blythewood to be closer to his family and the area where he was raised. Clemson football was most important to him, only second to the devotion he had for his family. David was known for his candid Facebook posts which enabled him to reconnect with many lifelong friends.
Survivors include his wife, Kay Wilson Roper; son, Tee Roper (JJ); daughter, Duffie Dilworth (Jason); grandchildren, Holley Bowers (Austin), Jed Dilworth, Truman Roper, Morgan Dilworth and Kaydee Dilworth; sister, Missy Horton (Chuck). In addition to his parents, he was preceded in death by his nephew, Trey Horton.
A time to celebrate the life of David Roper will be held in the spring with the date and time to soon be announced. Shives Funeral Home, Trenholm Road Chapel, is assisting the family.
In lieu of flowers, the family suggests that memorials be made to the Arthritis Foundation, c/o Rheumatoid Arthritis Foundation, P.O. Box 96280, Washington, DC 20077; or to the ASPCA.
Memories and condolences may be shared at ShivesFuneralHome.com.