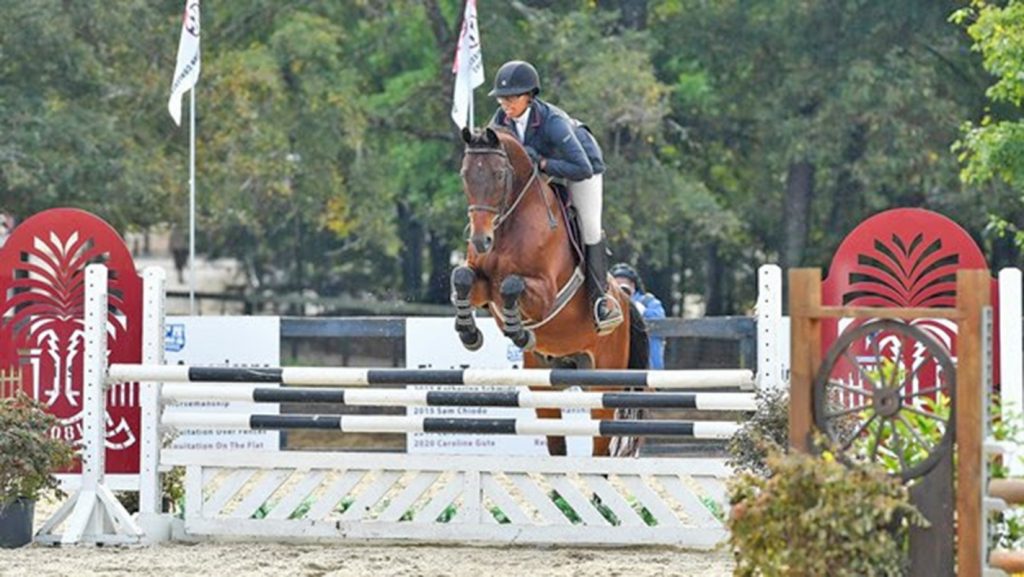 COLLEGE STATION, TX – The Gamecocks suffered a 10-8 loss to No. 2 Texas A&M on Saturday. Caroline Bald and Jordan Allen swept M.O.P. honors in jumping seat in the loss.
In fences, two Gamecocks notched the first points of the meet. Allen rode to an 86 on Nickel to put South Carolina on the board. Alexa Aureliano also secured a point with an 87 on Chapman which was the second highest score of the day in the event. Allen's 86 secured her first M.O.P. honor this season. At the close of fences, Texas A&M led 3-2.
Michaela Schrim held the Aggies off from earning all five points in horsemanship. Her score of 76.5 was tied by her opponent and was the highest score for the Gamecocks in the event. At the half, the Aggies led 7-2.
South Carolina had its best performance of the day on the flat. The Gamecocks swept the event 5-0 thanks to an 81 from Alice Kass, an 89 from Bald, an 85.5 from Trinity Hammerschmidt, a 76.5 from Madeline Schaefer and an 80.5 from Maya Clarkson. Bald's score led to her M.O.P. honor. The combined effort from South Carolina tied things up at 7-7 with one event remaining.
In reining, Chloe Stephenson earned the final point for the Gamecocks with a 72.5 on Uvalde. She earned the top score for South Carolina and the only point in the event. Freshman Chloe VanStone notably scored a 68 but was tied by her opponent. Texas A&M took reining 3-1, bringing the final score to Texas A&M 10, South Carolina 8.
The Gamecocks will return to One Wood Farm for their final SEC regular-season meet against Georgia on Saturday, Feb. 26. The Senior Day meet will take place at 1 p.m.