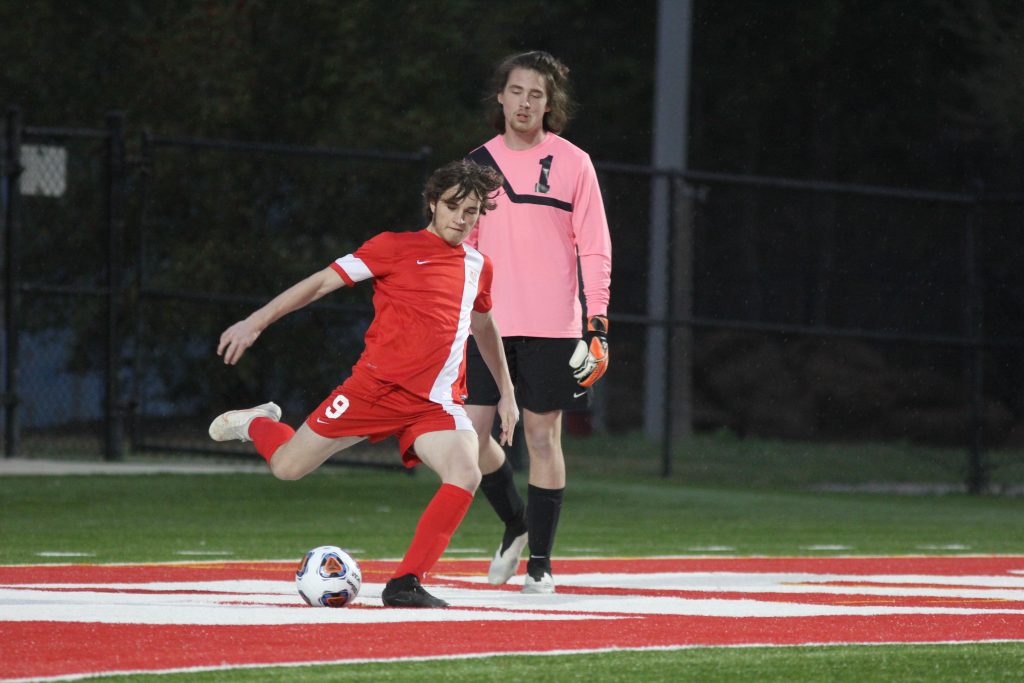 Rainy Tuesday afternoon weather did not stop the Redhawks from picking up their first win of the season.
The Redhawks picked up a 4-3 over Swansea with two goals from senior forward Zyere Lee and goals from Tyler Jackson and Yonis Ramos.
The Redhawks dropped a 2-5 match to Gilbert and a 0-4 match to Ridge View last week. Westwood will  host White Knoll on Thursday at 6 p.m. Pictured above, Cullen Henderson.