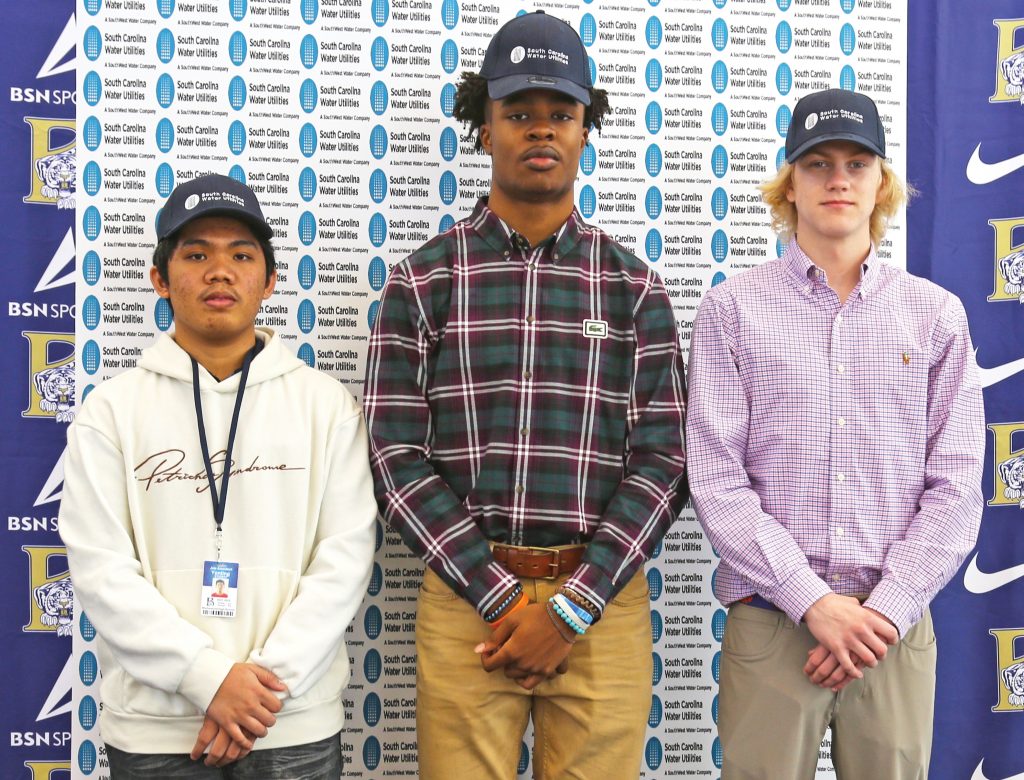 BLYTHEWOOD – South Carolina Water Utilities has launched an innovative paid STEM internship program designed to provide Blythewood High School students with a unique opportunity to learn about the water and wastewater management business. Blythewood High School seniors Joie Yonting, left, Lance Bosier and Brady Gayle will serve as the first participants in the community-based initiative.
The private-public partnership is designed to build on a growing focus on STEM courses in public Columbia-area high schools. The paid internship also allows for elective credit and the opportunity to stay on as an employee based on performance evaluations.
Students will rotate through multiple SCWU facilities to learn how a valuable water resource is reclaimed through proper treatment of wastewater. Core program components focus on developing an understanding of the chemistry, biology, fluid mechanics, and engineering that is required to operate water and wastewater treatment facilities.