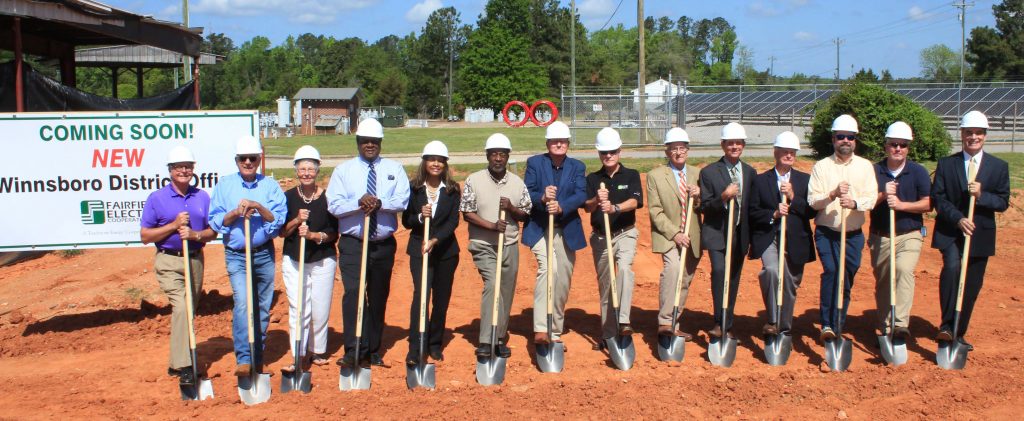 WINNSBORO – A groundbreaking ceremony was held Monday morning to officially mark the start of construction for the new Fairfield Electric Cooperative office in Winnsboro. The new building will be in the same location as the former building at 3129 U.S. Highway 321 North, in Winnsboro. 
"The board of trustees looked at several options of upgrading the old facility," CEO Bruce Bacon said. "Due to the age, design and physical state of the old building they determined it would be cost prohibitive to repair and the decision was made to build a new office on the same site."
Great Southern Homes will construct the 5,000 square foot facility with construction set to be complete by the summer of 2023. The old facility has been demolished and a temporary office is located on the site. Fairfield Electric Cooperative serves over 32,000 customer/members in portions of Chester, Fairfield, Kershaw, Richland and York counties.