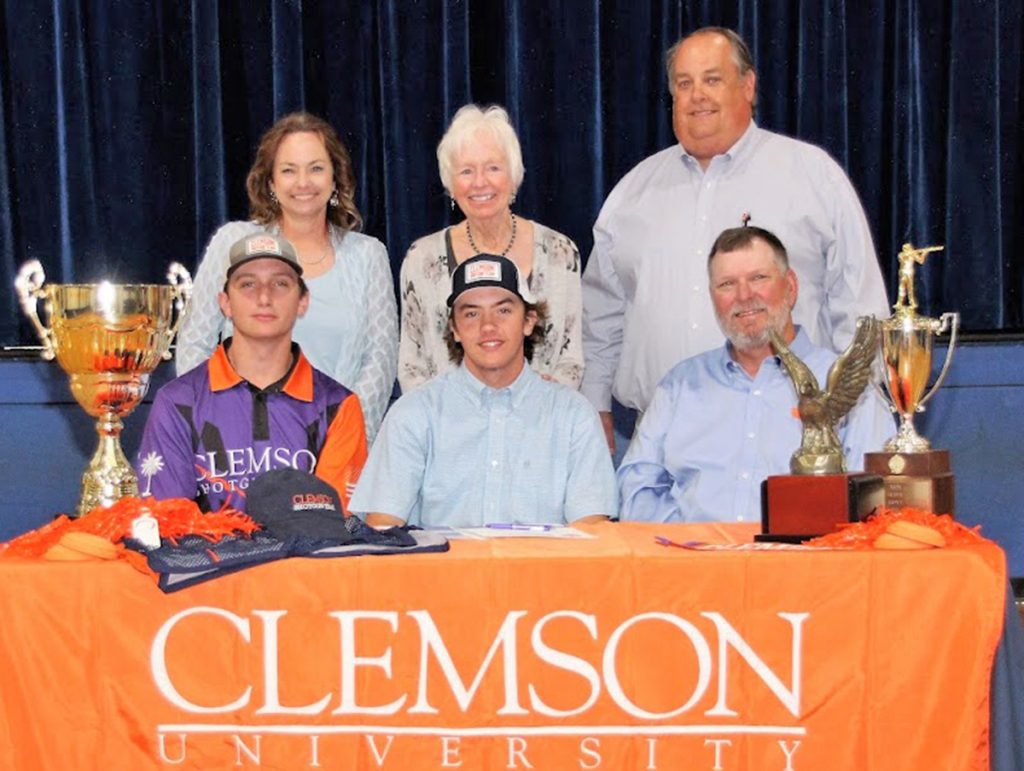 WINNSBORO – Richard Winn Academy senior Berry Bonds signed with Clemson University's shotgun team on Monday in Winnsboro.
Bonds has been a member of the Eagle shooting team's first state title during the 2021 season and was awarded Senior Varsity Highest Overall Average Runner Up in that state tournament with 98/100 clays. Bonds was awarded the senior HOA in the 2022 state tournament with 92/100.
Pictured with Bonds are his parents and grandmother, standing, Carson Stuck (seated left), Richard Winn alum and current Clemson shotgun team member, and Clemson coach Rick Willey.