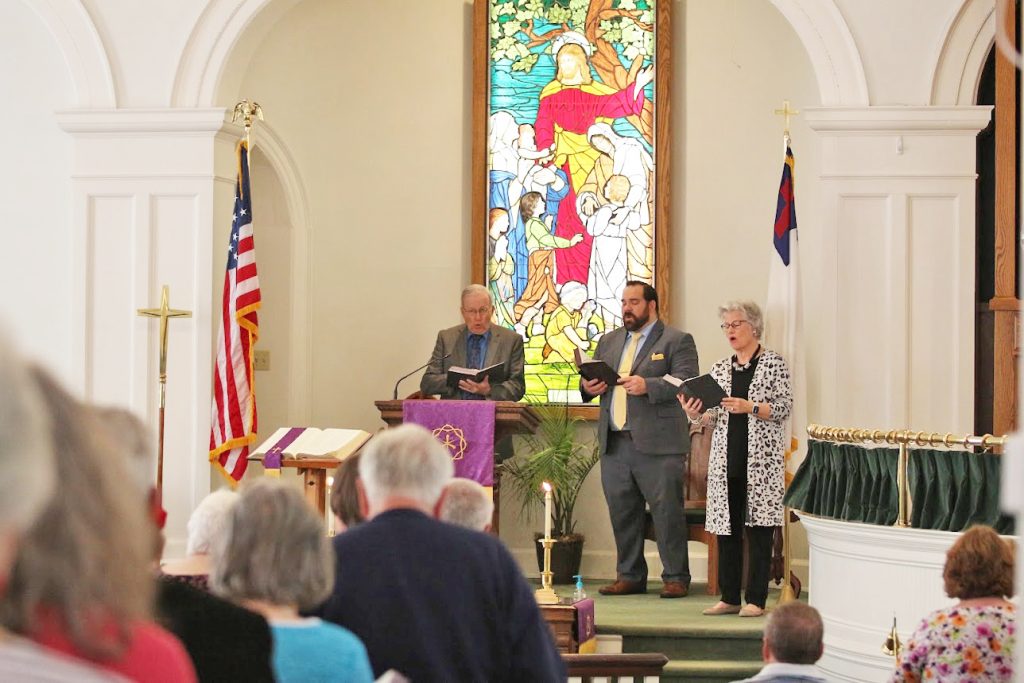 First United Methodist Church hosted Holy Week this week from Monday to Friday with a worship service from 12 – 12:30 and a free lunch following for attendees.
First Church of Nazarene, Gordon Memorial United Methodist, First Baptist Church of Winnsboro, Bethel and Monticello UMCs, Sion Presbyterian, Bethel ARP, Stephen Greene Baptist, Washington Street Baptist, Redemption Church, and First Baptist of Ridgeway participated in the services.
In lieu of an offering, non-perishable food items were accepted for donation to the local food bank.