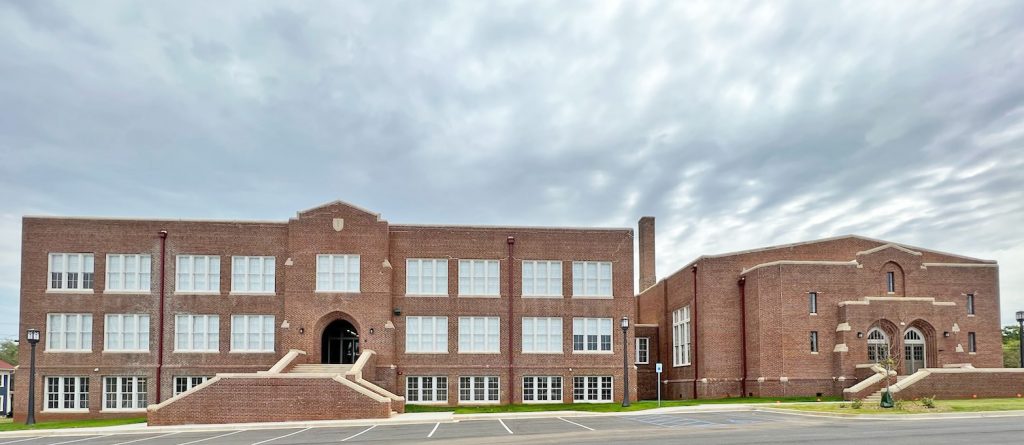 WINNSBORO – Furniture and office equipment will be moved into the new County Administration Building beginning Thursday, April 14. Developer Rory Dowling, principal with 1st and Main, and William Louder, who has overseen the project for the last several months and is assisting the county in the transition, gave The Voice a tour of the building on Wednesday.
 Below, Dowling and Louder show off the giant auditorium that will be multi-functional hosting community events and county council meetings.
County officials have warned that there may be delays in responses to phone calls and emails from the several offices that are moving in between April 14 – 18. Those include county administration, finance, procurement, grants, payroll, human resources and community development.