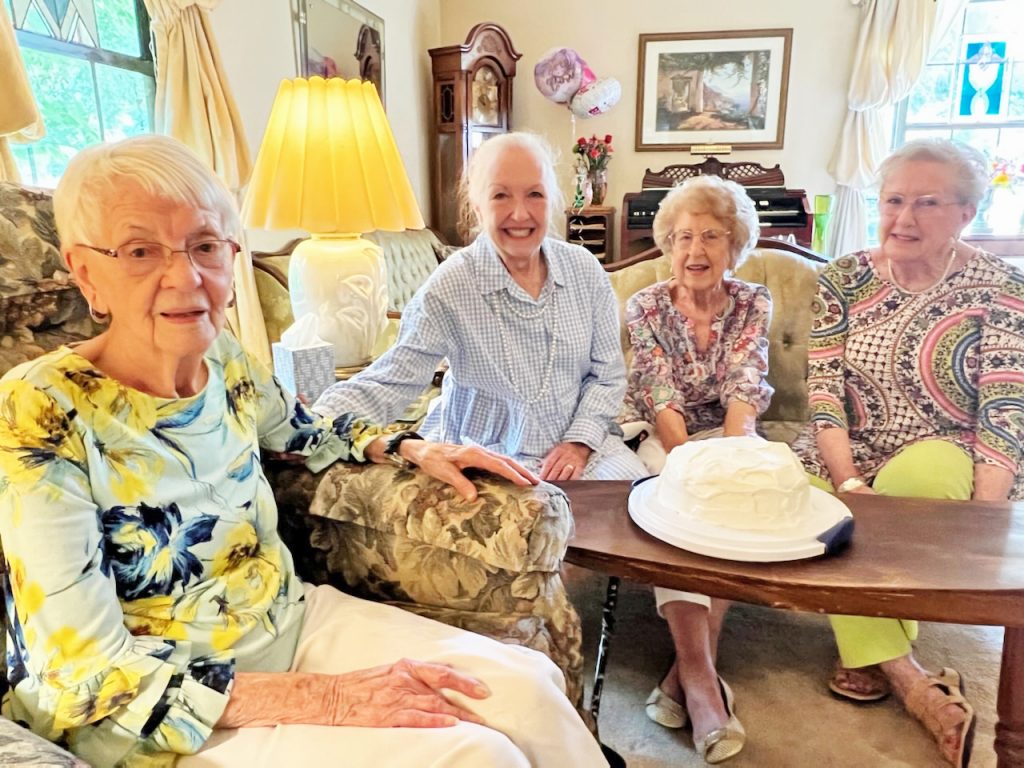 WINNSBORO – Lily Elizabeth (Lilybeth or Beth) Kochman turned 100 on May 5, still as feisty and fun-loving as a teenager.
Able-bodied and in remarkably good health, Kochman was entertaining several friends on her birthday when The Voice stopped by to take photos.
Neighbor Sonja Kennedy had dropped in, and three women from Kochman's church (St. John's Episcopal) arrived with a homemade birthday cake, flowers and a gift.
These weren't her first well-wishers of the day, however. Earlier, about 8:30 that morning, her family physician and long-time friend, Dr. Roger Gaddy, former Winnsboro mayor, called to sing happy birthday to her. Later he, too, dropped by with candy and flowers.
"He's a wonderful doctor and friend," Kochman said. "But he's really more like a son to me."
"She's actually the care giver, even now," Gaddy said of Kochman. "She's not happy unless she's taking care of somebody."
He recalls how she's looked after him over the years.
"When I was going through a divorce a few years ago, she would have me over for dinner every Monday evening to be sure I was eating right," he said. "After dinner, we would usually play gin rummy for a dollar.
"She's always up to date on current events and doesn't take any blood pressure medicine. She's in pretty good shape," he said, with a chuckle.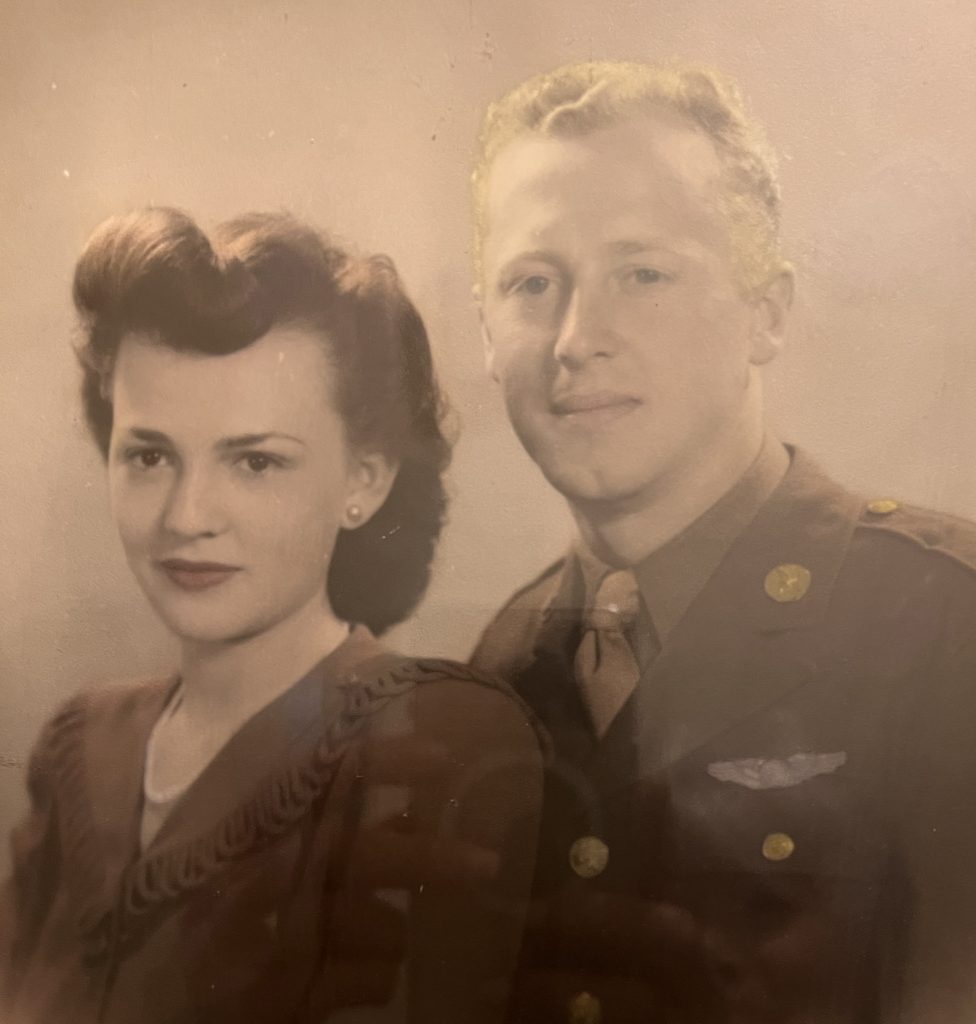 Born in Philadelphia in 1919, Kochman moved with her family to Long Island and then New Jersey where she met her late husband, Stanley. They were married for 64 years.
"I was an IBM operator for a big commercial bank and Stanley was a bookkeeper there," Kochman recalled. "We went to a dance on our first date in 1941. I love dancing and he was a good dancer. We were married one year and one day later."
When her daughter was transferred to Winnsboro with Mack Truck in 1988, Kochman, her husband and her mother moved too.
"I had been taking care of my grandson since he was four and a half months old and I couldn't let him leave without me," she said.
The walls of her tidy home are lined with photos of her family, including her daughter, three sons and their families.
Walking with The Voice reporter out on to her back deck where a half-smoked cigarette smoldered in an ashtray. Kochman dismissed it nonchalantly with a wave of her hand.
"I still smoke," she said. "My daughter smokes, but my sons and their wives don't."
"My oldest son said I should smoke if I want to, and he always brings me a pack when he comes to visit me," she said with a smile.
A ready and witty conversationalist, Kochman jokes about her vices.
"I didn't smoke, drink or have sex until I married my husband. He taught me all that stuff," she said with a laugh.
Kochman credits her mother, a health food advocate, with her overall good health and genes.
"She lived to 103," Kochman said. "As long as I lived at home I always ate good food. My mother never served us white bread or food with preservatives, always whole wheat bread and lots of vegetables."
Longevity is on her side from both sets of parents.
"My grandfather, father and my three brothers all lived to be 93," she said.
Kochman still manages her three-bedroom home, shops and attends church and other places with the aid of a driver – a friend or someone from her church. Slender, a sharp dresser and a ready-to-go attitude, Kochman said she does get help scrubbing the kitchen floor and vacuuming.
"Otherwise I take care of most everything myself," she said.
"She may miss some things because of her macular degeneration and hearing limitations," Gaddy said, "but not because of a lack of mental acuity. She remembers the short term and the long term stuff. She's sharp.
"At 100, she's a mess and very delightful," he said.