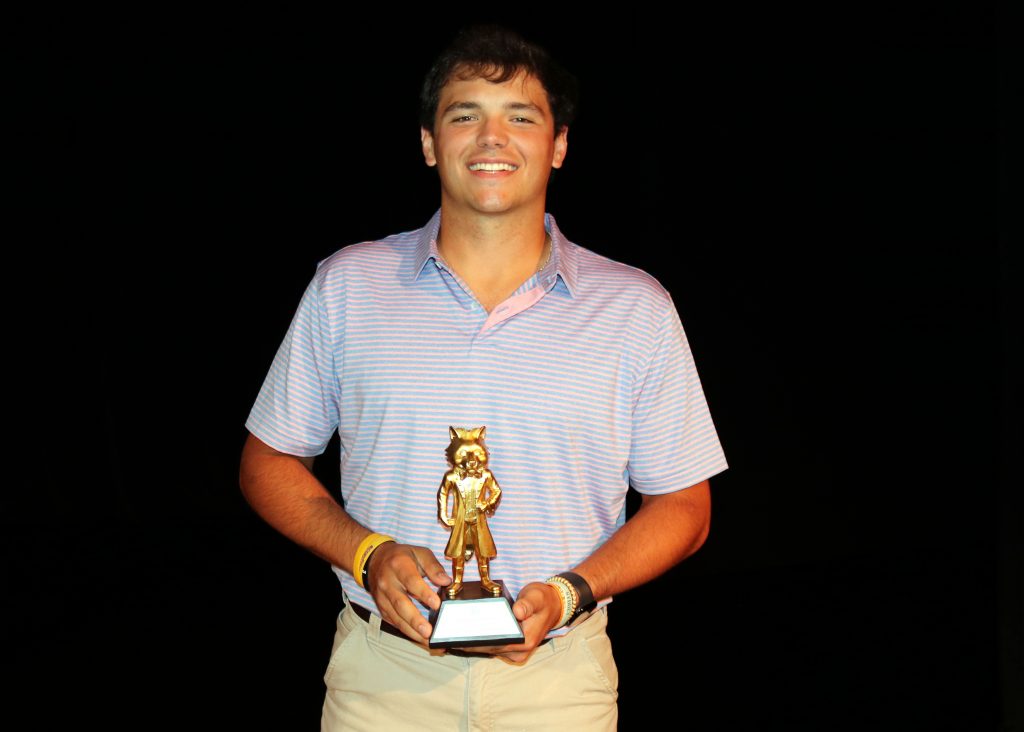 FLORENCE – Former Blythewood High School standout and Winnsboro resident Todd Mattox was named Male Athlete of the Year at Francis Marion University's 52nd Annual Athletic Gala.
Mattox, who is currently batting .396, has racked up conference accolades during his time at Francis Marion, most recently he was named Conference Carolinas Player of the Week for April 11-17. He also was nine games shy of the NACAA II record of reaching base safely. Between 2020 and 2022, he reached base safely in 79 consecutive games.
Mattox played two seasons at USC Lancaster before transferring to Francis Marion for the 2019 season.