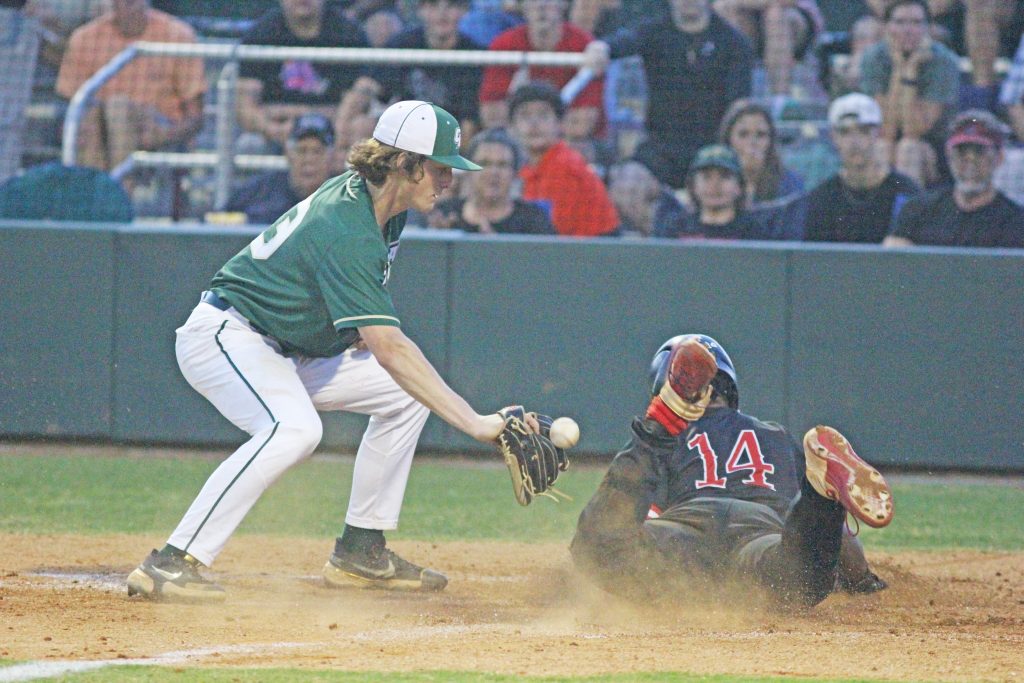 FORT MILL – After finishing the regular season with a winning record for the first time in the history of the school, the Westwood baseball team fell 13-6 at Catawba Ridge Tuesday night in the opening game of the District 3 upper state tournament.
Westwood travels to Westside today for a loser's bracket game. The Rams fell 7-6 to Laurens Tuesday night.
Westwood (12-12) rallied for four runs in the second inning to take a 4-3 lead, but the Copperheads took a 5-4 lead in the bottom of the second. The Redhawks got a run in the third, but Catawba Ridge added four more runs in the bottom of the third, picked up a run in the fourth, and three more in the sixth for the win.
Zach Gore went 2-for-4 with a double and Donnie Weston had two hits.
Against Richland Northeast, the Redhawks rallied for three runs in the sixth inning to tie the game 3-3.
After a scoreless eighth, Donnie Weston started up Westwood with a 1-out single in the ninth. Weston stole second as John Janco batted. When RNE third baseman Tyler Korth mishandled Janco's infield grounder, Weston rounded third and scored while Janco reached base safely.
That run was all Westwood needed. Kendell Gandy was on the mound for the Redhawks in the bottom of the ninth and walked one, but struck out one and came off with the win.
Tuesday
Westwood – 0-4-1-0-0-6-0 — 6, 7, 4
Catawba Ridge – 3-2-4-1-0-3-X — 13, 11, 1
WP: Jake McCoy. LP: John Janco.
Hitters: W – Zach Gore 2-4, 2B. Donnie Weston 2-2.
Thursday
Westwood – 0-0-0-0-0-3-0-0-1 — 4, 7, 2
RNE – 1-0-0-0-2-0-0-0-0 — 3, 8, 3
WP: Kendell Gandy. LP: Jayson Nash.
Hitters: W – Colby Linn 2-4, 2B. Cam Brown 2-4. R – Jaylen Halley 2-3. Andrew Peck 2-4, 2B.