COLUMBIA – Despite the extreme heat, three Blythewood-area youth softball teams took home Top Gun-USA Sports "Battle of the Bling" titles on July 30.
The 8U Blythewood Bobcats, pictured above, took home the Top Gun Championship in the Silver bracket.
The Bobcats dropped two pool play games to Effingham Diamond Divas (0-8) and Coastal Bombers (5-6), but then defeated the Thunder Hornets (11-10) and Collenton Stars (8-5) in bracket play to take the Silver title.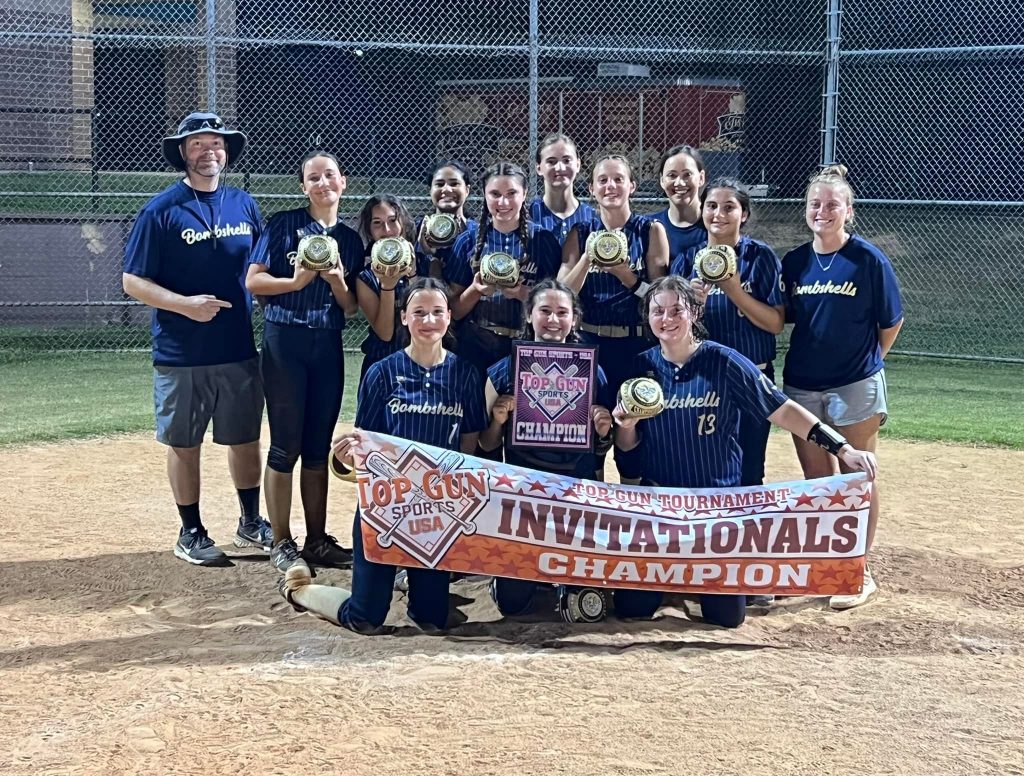 The Blythewood Bombshells took the Top Gun 16U Tournament title, despite being a 14U team and playing teams in the next age bracket.
The Bombshells went undefeated all day. They tied Storm 2-2 to open the day, but went on to defeat Laurens Lady Lightning (10-0), Irmo Sting (5-3), Edgefield Explusion (5-3) and Outsiders Blackwell (4-2).
The Blythewood Thunderhawks, a 12U team, took the gold bracket championship on Saturday in Newberry.
The Thunderhawks defeated the Lexington Landsharks 5-1 and then dropped a game to Palmetto Diamonds (1-3). The Thunderhawks rallied to defeat Team SC Rudder 5-1 before taking down the Lina Wolves with a 5-3 final to clinch the title.