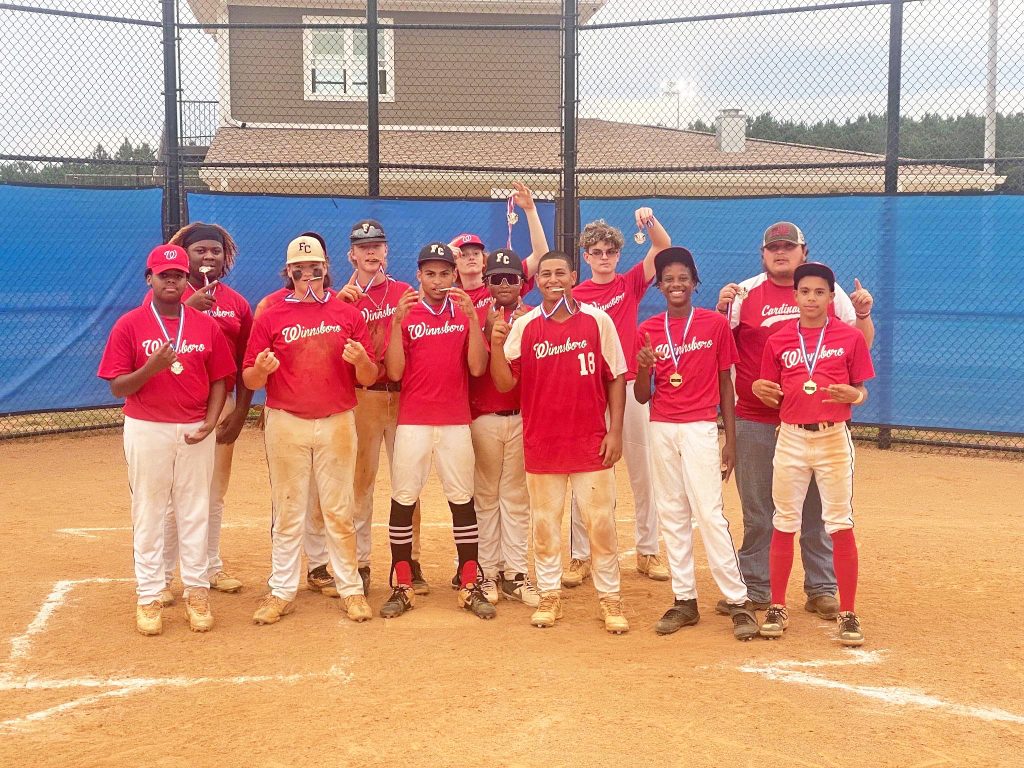 WINNSBORO – Fairfield County's baseball team took the City of Newberry Junior League title with a 7-3 win in the championship game.
When Fairfield County Parks and Recreation Director Lucas Vance presented the 2022 Junior Baseball Summer League Champions to Fairfield County Council on Monday night, the team showed up in League Champs t-shirts with "Trust the process" emblazoned across the back.
"Trust the process" is a motto the team evidently buys into as Fairfield clinched the title for the fifth time in six years. The odd year out, of course, was 2020 when the team did not participate in the league due to the Covid-19 pandemic.
The team, comprised of Landon Morgan, Jaylen Robinson, Robert Ramsey, Yohance Harrison, Blake Gambrell, Ethan Gattis, Jayce Edmonds, Jonathan Warren, Joseph Gonzalez, Bradd Trapp, Nygel Woodard, George Sampson and Graeme Douglas, wrapped up the season the season with a 10-2 record.
Players and positions:
Landon Morgan – 3B, 2B, P
Jaylen Robinson – OF
Robert Ramsey – C, 3B
Yohance Harrison – 1B
Blake Gambrell – SS
Rylan Woodard – OF, P
Ethan Gattis – OF
Jayce Edmonds – 3B, P
Jonathan Warren, C, 3B, P
Joseph Gonzalez – OF,
Brad Trapp – OF
Nygel Woodard – SS, 2B
George Sampson
Graeme Douglas
The team is coached by Tyler Gregory and managed by Fairfield Central head coach Larry Perry.