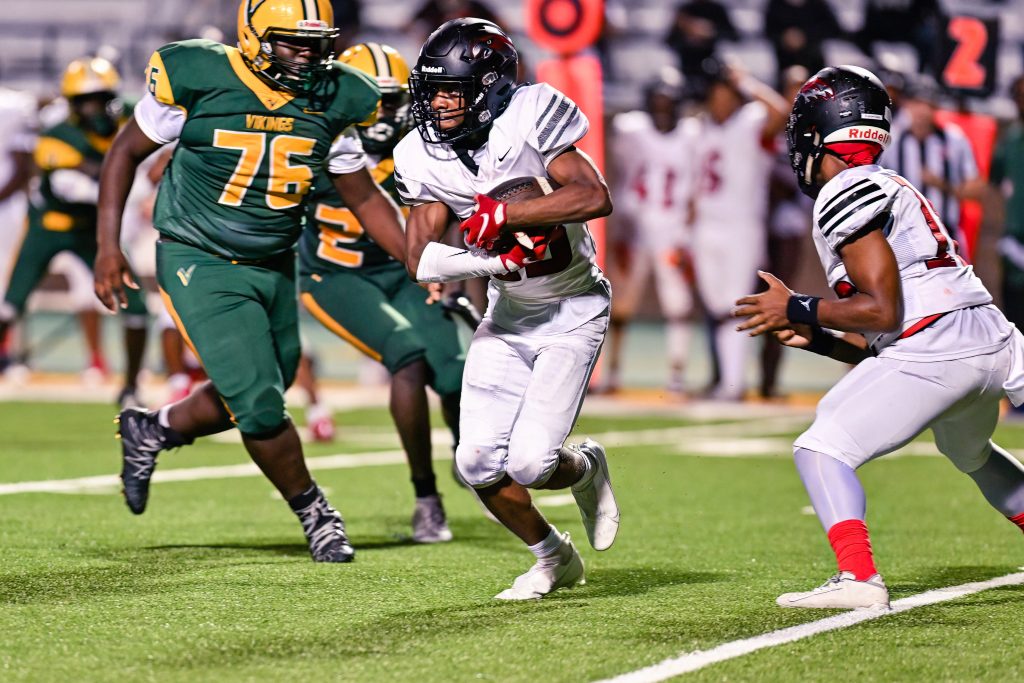 COLUMBIA – Senior athlete Noah Jennings returned a fumble for a touchdown and Dylon O'Neal and Sanah Ferguson rushed for two scores, but it was not enough to stop Spring Valley from rushing past Westwood at Harry Parone Stadium Friday night.
Spring Valley's Evan Javis rushed for two touchdowns, Aden Jones rushed for a TD and passed for a score, and Nigel Ancrum returned a kickoff for a touchdown as the Vikings rumbled past the Redhawks 36-18.
Spring Valley travels to play White Knoll Friday. The Timberwolves topped Orangeburg-Wilkinson 21-12 last week.
Westwood opens its home slate against Lower Richland Friday. The 3A Diamond Hornets fell 20-12 at West Ashley last week.
Westwood – 6-6-0-6 — 18
Spring Valley – 0-13-21-2 — 36
INDIVIDUAL STATISTICS
RUSHING: Westwood – Ka-shon Harrison 5-20, Dylon O'Neal 10-11, Sanah Furgess 10-38. Spring Valley– Evan Javis 17-105, Hector Miranda 5-12, Keshawn Dawson 2-(-4), Nigel ANcrum 4-21, Aden Jones 4-21, Kai Inge 2-(-4).
PASSING: Westwood: Dylon O'Neal 10-19-0-104. Spring Valley– Aden Jones 7-8-0-42, Keshaun Dawson 1-3-1-(-2).
RECEIVING: Westwood – Ka-shon Harrison 2-21, Noah Jennings 1-43, Jayden Harrison 3-4, Sanah Fugess 2-18, Dominic Young 1-21. Spring Valley – Evan Javis 2-3, Hector Miranda 1-10, Kendall Williams 3-13, Kai Inge 1-5.