WINNSBORO – Two days after the Fairfield County Council voted on June 13, 2022, to pay $50,000 from the county's general fund to former employee Diana Robinson after she resigned her position with the county, former County Deputy Administrator Davis Anderson asked the county to pay him $78,661.80 for what he said was a forced resignation after he was accused of cronyism a little over three years ago.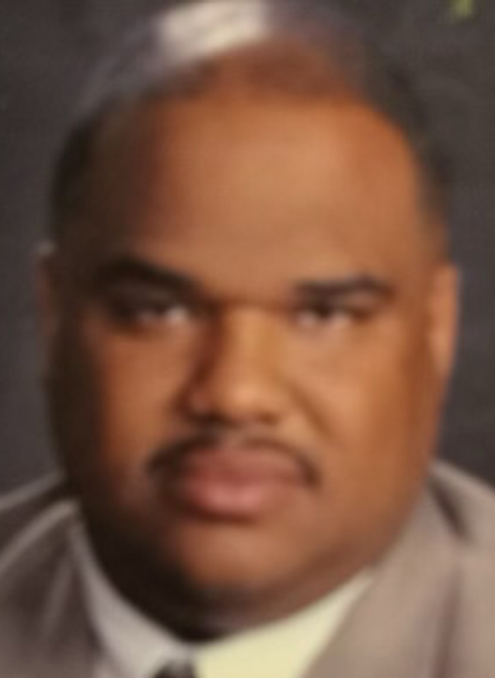 "I was overjoyed to watch the council's meeting of 6/13/2022… Council voted to award a monetary settlement to an employee that resigned from her position with allegedly no supporting documentation in her file," Anderson wrote in a letter to County Administrator Malik Whitaker.
"I request the payment of my Employment Severance Agreement with Fairfield County executed by The Honorable J. Milton Pope, former [Interim] Fairfield County Administrator."
A severance agreement, that had been signed by Anderson and Pope on Feb. 1, 2016, stated that Fairfield County, "upon the direction of Council, agrees to pay Mr. Davis Anderson an amount equal to one hundred eighty (180) working days of compensation if an adverse employment action of termination is rendered by the County Administrator."
Anderson says that compensation amounts to $78,661.80.
The County had opened an internal investigation around May 1, 2019, that involved Anderson and a subordinate with whom Anderson had a personal relationship. Specifically, the subordinate had recently received a significant salary boost in the neighborhood of $25,000 extra per year. As deputy county administrator, Anderson had authority over all county departments for hiring, firing and salary adjustments. However, he said this is not according to county policy.
Davis said in his email to Whitaker that when he was given the option of resigning or being terminated, [county officials] "agreed to my severance but later said the reason for not paying it was that Mr. Pope did not have the authority to sign (wrong) and I was to be indicted (never happen [sic] and innocent until proven guilty.)"
In response to Anderson's letter, Whitaker wrote that, "After careful review of your letter and other relevant documents, I do not believe you are owed the requested payments.
"As an initial matter, you submitted a letter of resignation dated May 10, 2019. By terms of the Severance Agreement, severance pay was only implicated in the event of termination by the county administrator," Whitaker wrote. "Because you resigned, there is no contractual right to receive severance. Furthermore, it has been more than three years since your resignation. Accordingly, I believe your statute of limitations has expired."
Per the county's position statement submitted to the EEOC, the statute of limitations had also expired on some of Robinson's claims.
Whitaker concluded by saying he would not present Anderson's request to the council for consideration.
In reply to Whitaker, Anderson said he was entitled to the severance pay since he was, in effect, terminated – asked to choose between being terminated or signing a resignation letter written on county letterhead and presented to him by the county attorney.
"A resignation on my behalf would have been completed on plain paper since I would have been representing myself, not the county," Anderson wrote.
According to documents The Voice received from the county in response to an FOI request, Robinson also received a termination letter, but submitted a handwritten note of resignation on plain paper, reflective of her own decision to resign, not the county's.
Councilman Douglas Pauley said that Bell told the council members in executive session there was nothing in Robinson's personnel file; however, following the $50,000 payout to Robinson, the county released a packet of pages, more than an inch deep, of information from her file in response to a Freedom of Information request from The Voice. Anderson said in his letter to Whitaker that, "there were no corrective actions or documentations" in his file when he was forced to resign.
"I believe, Mr. Whitaker, personally, that you understand that injustices and wrongs have no time limit to correct when there is documentation and evidence to prove otherwise," Anderson concluded in a July 7, 2022 letter to Whitaker. Whitaker did not reply to that letter.
On May 29, 2019, a decision by the South Carolina Department of Employment and Workforce sided with Anderson.
"You are eligible for benefits from 05/12/2019. You are discharged from your job with your most recent bona fide employer in connection with the work," as determined by the SCDEW wrote. "Although you submitted a letter of resignation in lieu of being discharged, you did not quit your job voluntarily. A finding of discharge in connection with the work is not justified under the SC Code Section 41-35-120."
In conclusion, the claims adjudicator stated, "You have met the eligibility requirements of the law, benefits are allowed."
"Why will this council not afford compensation to me and all the others who have been forced out of their jobs at the county over the last year and a half under this administration, just as they have afforded Ms. Robinson compensation?" Anderson asked during an interview with The Voice after being denied compensation by Whitaker.
Robinson, the wife of sitting councilman Neil Robinson, received the $50,000 payout in exchange, the county said, for her agreeing not to bring further complaints or a lawsuit against the county.
Many questions remain unanswered by county officials. Why did the county pay for the entire settlement from the general fund, instead of turning the complaint over to the county's insurer through the S.C. Association of Counties to handle? Why did the county hire and pay for a private attorney to handle the Robinson settlement instead of using its SCAC insurer? No lawsuit was filed against the county by Robinson, and there is no evidence in almost 200 documents, that The Voice received in response to an FOI request to the county, that the SCAC insurer was in any way involved in the settlement.
Why were negotiations for the settlement, which were not part of a lawsuit, conducted outside standard county procedures?
And how did the county deem Robinson worthy of a settlement and not Anderson?