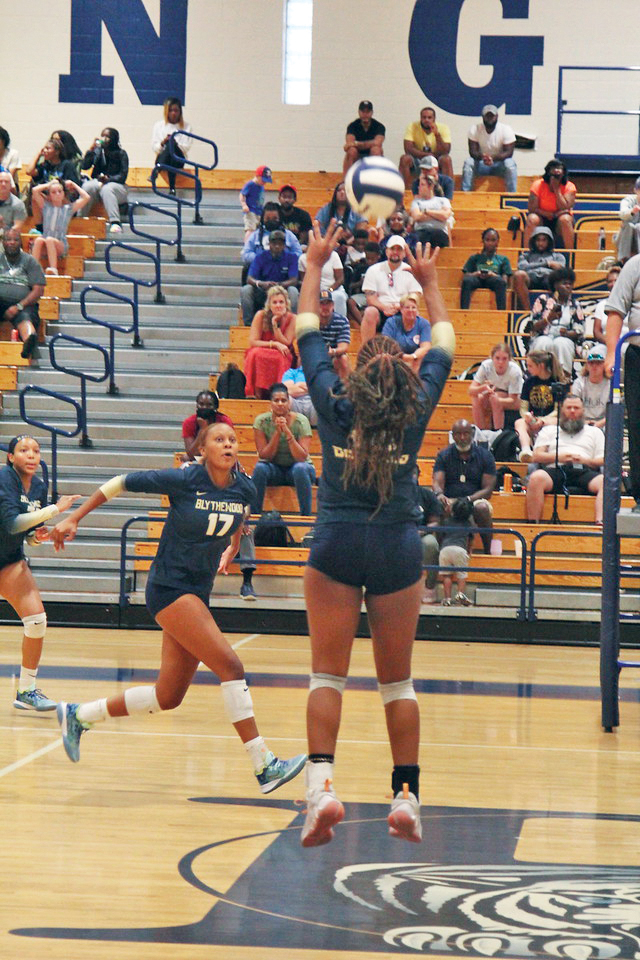 BLYTHEWOOD – Last week's battle for the axe wasn't the only rivalry game that Blythewood won. Bengal volleyball picked up the first win of rivalry week over Westwood on Wednesday at home.
Blythewood took the first set 25-18, but Westwood tied the game at 1 with a 25-22 second set win. Blythewood finished the match off more decisively, picking up 25-15 and 25-18 wins to clench the win.
Blythewood senior Jala Dixon had 17 kills in the win. Kaitlyn Hardy tallied nine. Taylor McDaniel had four blocks. Krista Edwards and Dixon each had three. Damia Ellis was credited with 15 digs and Madalyn Jones had 11. Ellis also had 35 assists on the night.
Blythewood followed the win with a 3-1 win over Chapin on Thursday to put them at 8-3 on the season. They will host White Knoll for a 7 p.m. game on Thursday.
The loss to Blythewood was Westwood's second of the season. They take a week hiatus and will return to host their first conference game of the season on Sept. 13 against A.C. Flora.