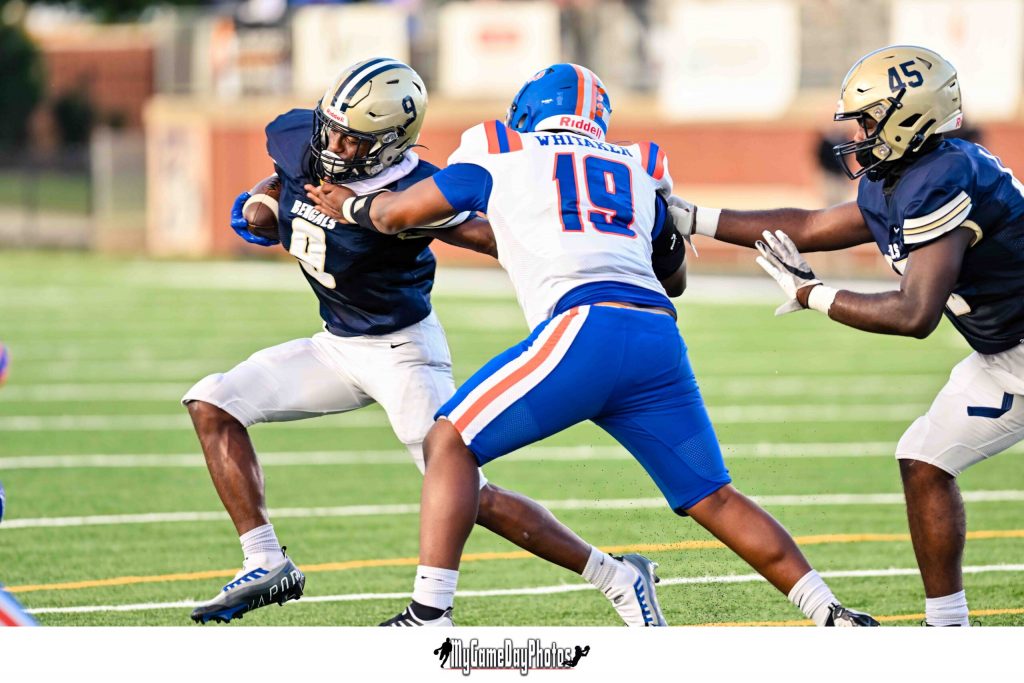 BLYTHEWOOD – Kinson Holland rushed for 138 yards and two touchdowns on 15 carries as the Bengals picked up their first win of the season, a 43-7 victory over Richland Northeast.
The Cavaliers, who beat Crestwood 29-27 on a last-minute field goal last week, had no such good fortune as the Bengals defense limited quarterback Will Wilson to 46 yards passing. James Willingham's fourth quarter score, a 93-yard run from scrimmage, accounted for most of RNE's rushing yards. The Cavaliers had 102 yards on the ground for the game.
The Bengals drive down Wilson Boulevard Friday to take on Westwood at its District 2 Stadium in the Battle for the Axe. The Redhawks won 14-7 in the last meeting, which was in 2019. The game was cancelled in the next two seasons because of Covid.