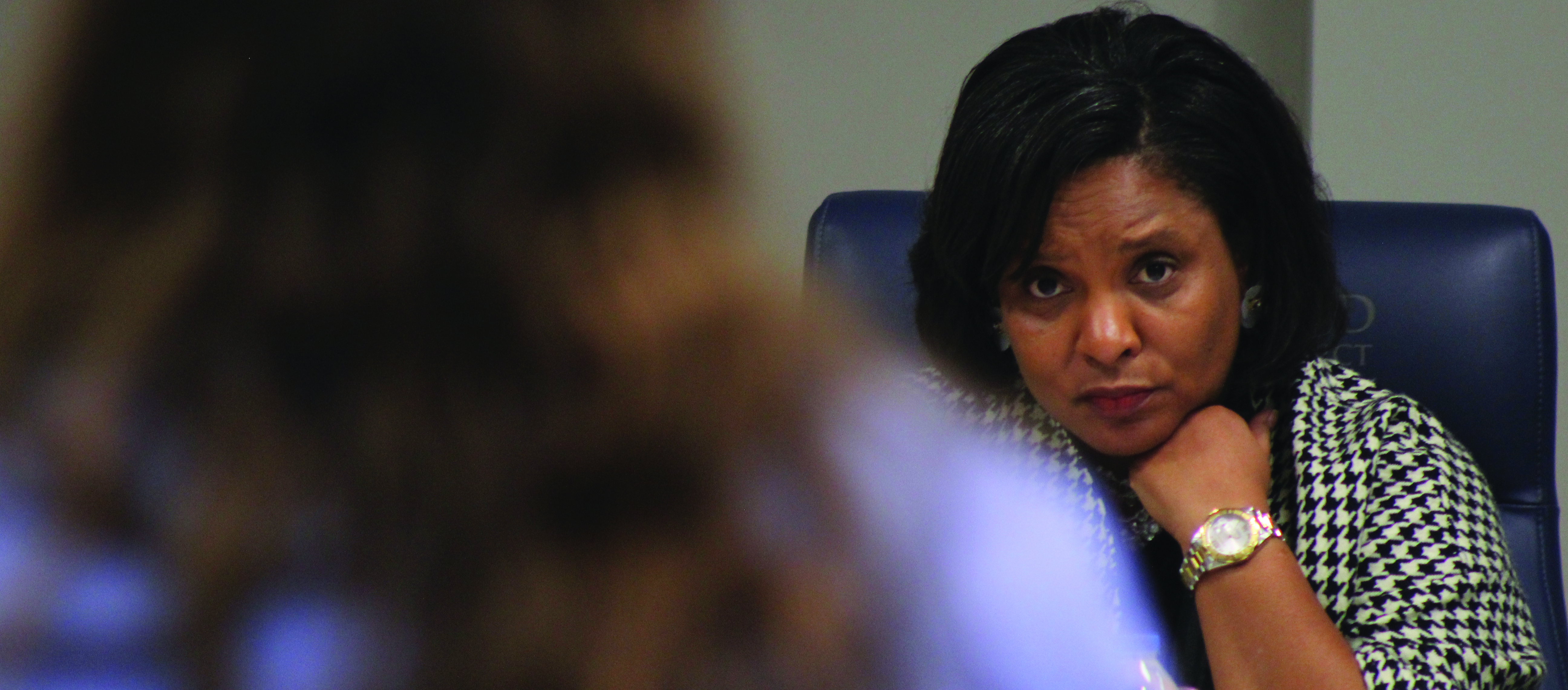 COLUMBIA – A Richland County school board trustee with a history of unpaid ethics fines is scheduled to appear before the State Ethics Commission this week.
An agenda for Thursday's meeting lists Amelia McKie as the defendant in a 2021 complaint filed by Richland County resident Frank "Gus" Philpott, a frequent critic of the Richland Two board.
The hearing is set to begin at 9:30 a.m.
Philpott said his complaint centers on McKie not filing her 2020 Statement of Economic Interest (SEI) report on time. She failed to file her 2018 SEI on time as well, public records show.
The Ethics Commission website says McKie filed an amendment to her 2020 SEI form to include her 2019 income of $9,600 from serving on the Richland Two board.
Philpott said state law requires SEI forms to be filed before a candidate takes office.
"The statements of economic interest are supposed to be accurate. She had failed to disclose their income, so that's a violation," Philpott said. "She had failed to disclose her income from a public office."
McKie couldn't be reached for comment Tuesday.
A former board chairman, McKie has provided mixed messages concerning her lengthy history with the Ethics Commission.
In December 2018, when The Voice reported she hadn't filed SEI disclosures that year, McKie said she was unaware of the discrepancy.
"I'll try to find out where the disconnect was," McKie told The Voice. "There shouldn't have been a problem. Certainly I want to get to the bottom of whatever the disconnect is."
In January 2019, after The Voice reported that McKie owed nearly $52,000 in unpaid ethics fines, she suggested the tally was inaccurate.
"I've been working with the ethics commission to clear up some things that haven't been accurate, and I'm going to issue a press release about that," she said.
At a January 2019 board meeting, McKie pledged she would address the ethics fines.
"I am working with my legal counsel to address the fines and penalties imposed," McKie said at a January board meeting. "I've learned a lot from my experience. It's a problem that certainly will not happen again."
Months later, the Ethics Commission issued a judgment against McKie for $51,750 after the fines went unpaid, a court filing states.
As of Tuesday, McKie owes $57,100, according to the Ethics Commission's online debtor's list.
Philpott said his complaint doesn't address McKie's snowballing fines, but rather her late 2020 SEI form.
South Carolina law requires all political candidates to file SEI forms, which include information about potential conflicts of interest. State law requires candidates to file an SEI before being sworn in.
Philpott says McKie should either step down or be sworn in again because she filed her SEI months after being administered the oath of office.
"All she had to do after she filed her Statement of Economic Interest form was raise her right hand and take the oath of office, and she's never done that," Philpott said. "The only alternative I have is to spend my own money and pursue with the [Ethics Commission]."