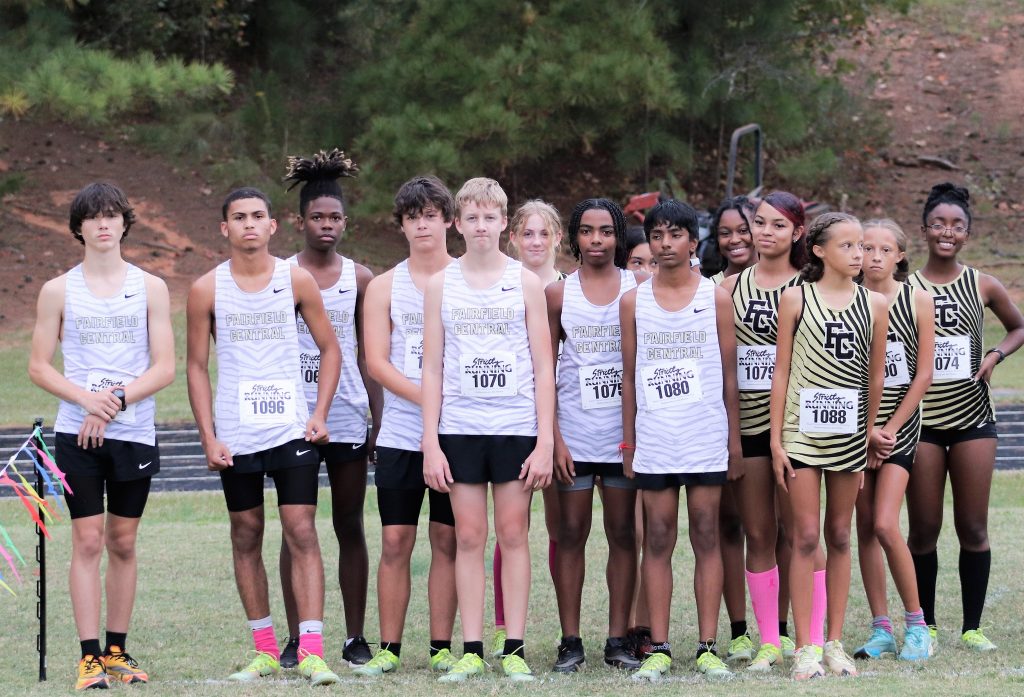 WINNSBORO – Fairfield Central Cross Country hosted CA Johnson, Columbia, Eau Claire, Gray Collegiate, Keenan, Lewisville, Lower Richland and Midlands STEM last Wednesday in their final home meet of the regular season.
Both Griffin teams clinched first place. The boys' team had five of their runners place in the top 10. Hank White broke the tape with a 17:59.08 finish. Rylan Woodard finished second at 19:36.17 and Sidney Wilson followed on his heels at 19:36.06 for third place. Parker Douglas placed sixth at 20:25.03, and Krishi Patel finished ninth at 21:00.86.
The Griffin girls dominated as well. Judeah Warren led the pack with a first place finish time of 22:15.67. Kensley Green finished second at 22:41.21. Justice Warren placed fifth with a time of 23:54.00. Teairra McDuffie finished at 25:31.90 for ninth place, and Maiya Sloss's 26:31.50 finish put her in 13th place.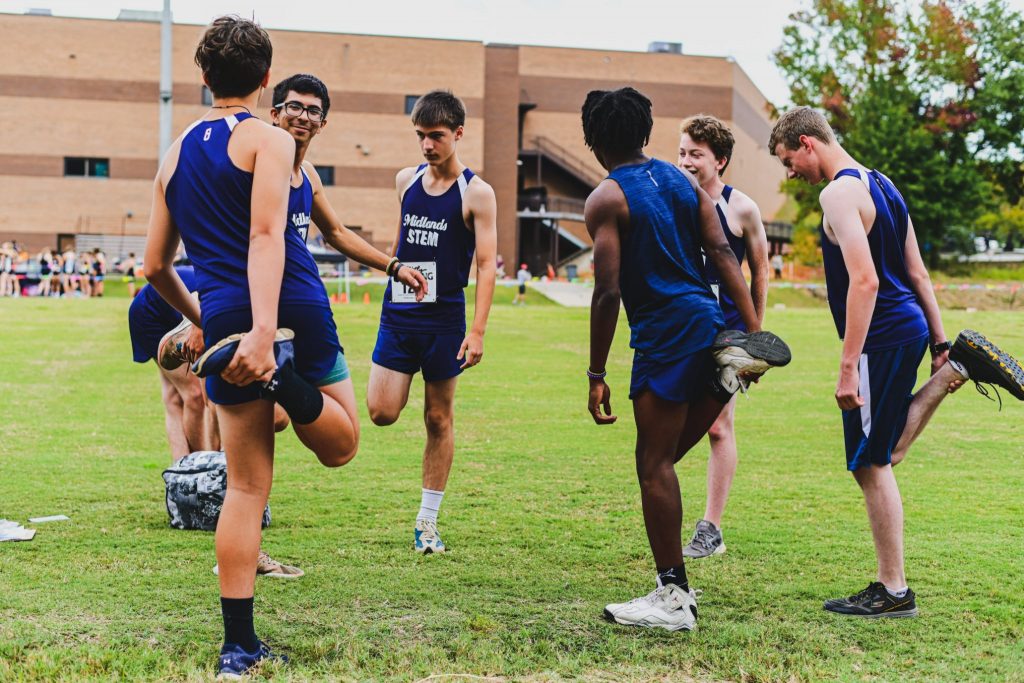 Many runners on Midlands STEM's team put up season best numbers. Adrian Jackson placed 22nd overall with a season best time of 22:44.44. Cole Talbert also pulled a season best 23:28.75. Isaiah Pierce finishd 37th at 25:00.15. Jaiden Green's season best time of 25:36.84 put him in 39th place. Bryson McDaniel placed 41st at 25:54.63 and Calvin Kowalke placed 43rd with a time of 26:14.11. Trevor Bullard also had a season best finish with a time of 27:39.10.
Up next, Fairfield will run in their Region Championship meet before AA State qualifiers on Nov. 4 in Newberry. The AA State meet will be held Thursday, Nov. 10 at Clemson Sandhills Research Center Cross Country Course in Columbia.
MSI will compete in the Region 2-1A meet in Great Falls on Oct. 25 against Lewisville, McBee, Great Falls, Governors School, CA Johnson and Riverwalk.