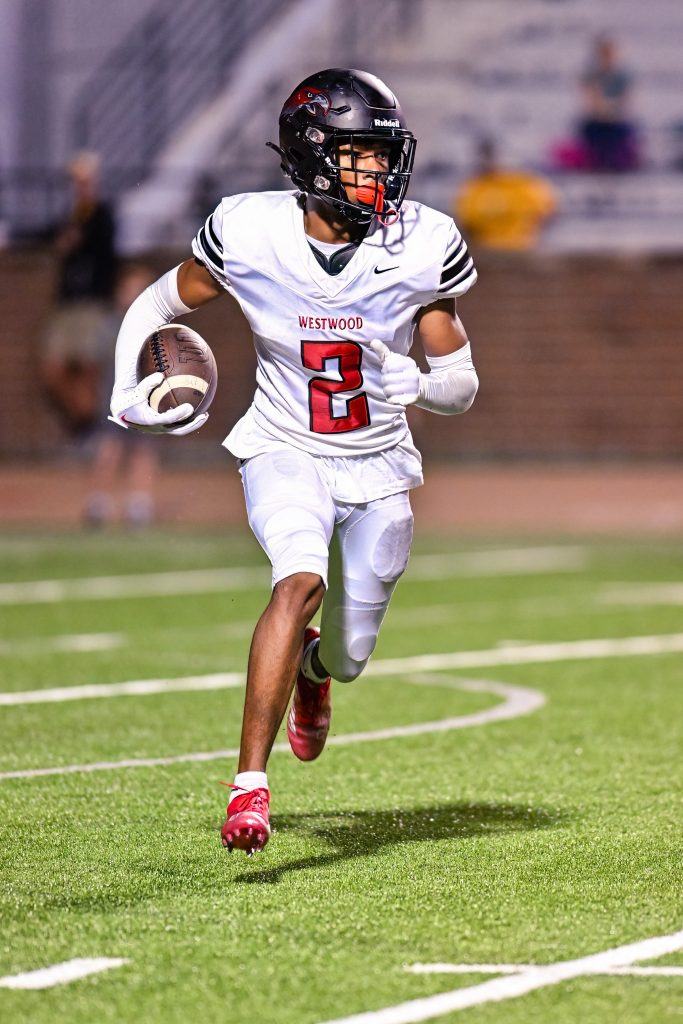 COLUMBIA – Two Blythewood-area senior football players have been nominated for Richland County Recreation Commission's (RCRC) 2022 Richland County High School Player of the Year – Football award.  Westwood senior wide receiver Noah Jennings (2), pictured above, and Blythewood High School linebacker Livingston Weisinger (22), pictured below, are among the 17 nominees for the award.
The winner will receive a $2,000 scholarship, or a college education bundle. The winner is selected by a panel of voters from Columbia media outlets and the 17 head football coaches in Richland County.
RCRC will announce the finalists and winners during a banquet in their honor Dec. 1, 2022. Clemson and Richland Northeast alumnus Airese Currie will be the guest speaker.