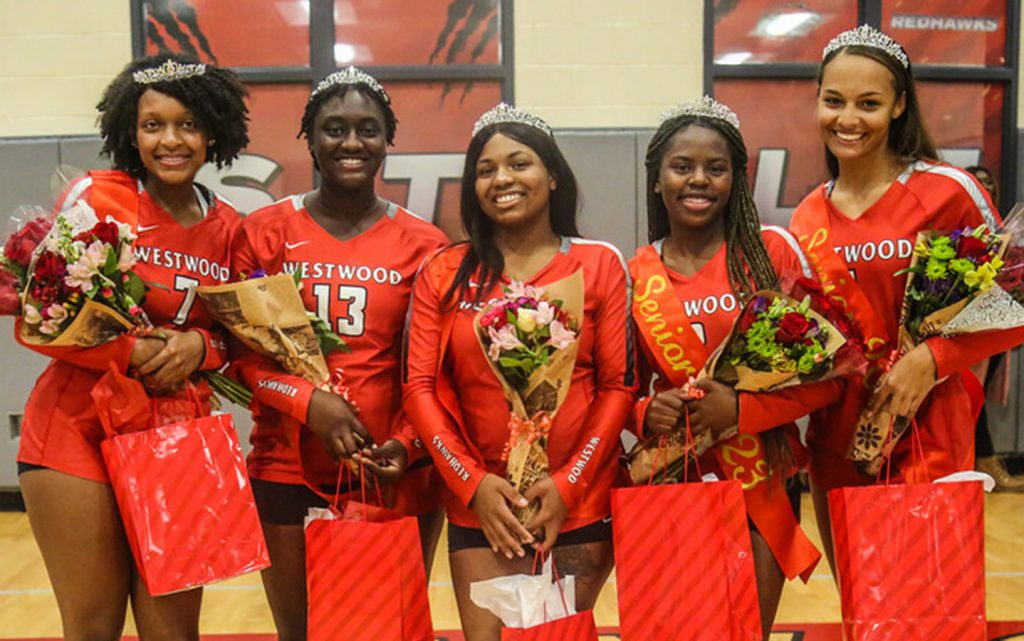 BLYTHEWOOD – With a three-game win stretch of 3-0 wins over Ridge View, Irmo and Richland Northeast, Westwood clinched the runner-up spot in AAAA Region 5.
The Redhawks took down Ridge View on Oct. 6 with 25-14, 28-26 and 25-23 finals. Sophomore Camryn Jeffery tallied 15 kills, 6 aces, 3 blocks, and 7 digs in the contest. Sophomore Lilly Almada had 17 digs, five kills, and 8 assists. Aria Caldwell put up 14 assists, 8 digs, 7 aces, and two kills. Ivana Thigpen had 10 digs on the night.
Westwood faced off with Irmo next, but easily took the 3-0 win with 25-12, 25-6 and 25-17 finals. Jeffery put up 15 kills again in the win. She also tallied 18 digs, 4 blocks and an ace. Alexis Atkins had 7 blocks and two kills on the night. Caldwell had 16 assists and 15 digs in the win.
In a home match on senior night, Westwood obliterated Richland Northeast in two games of the three-game match. The Cavaliers kept game one close with a 25-17 final, but the Redhawks took games two and three with 25-3 and 25-6 finals.
Thigpen had 12 kills in only 16 attempts in the win. Caldwell tallied 12 aces, 14 assists and 10 digs. Jeffery and Thigpen had 8 digs apiece. Jeffery also had 4 blocks.
The wins put Westwood at 11-4 on the season, 8-2 in the region with their only losses coming to Region Champion Lugoff-Elgin. They hosted Harsville (8-8-1) at home on Wednesday for the opening round of the South Carolina High School League 4A State Playoffs, but scores were not available at press time. They enter the playoffs as a 6 seed. A win will advance them to an away match with 3-seeded James Island.