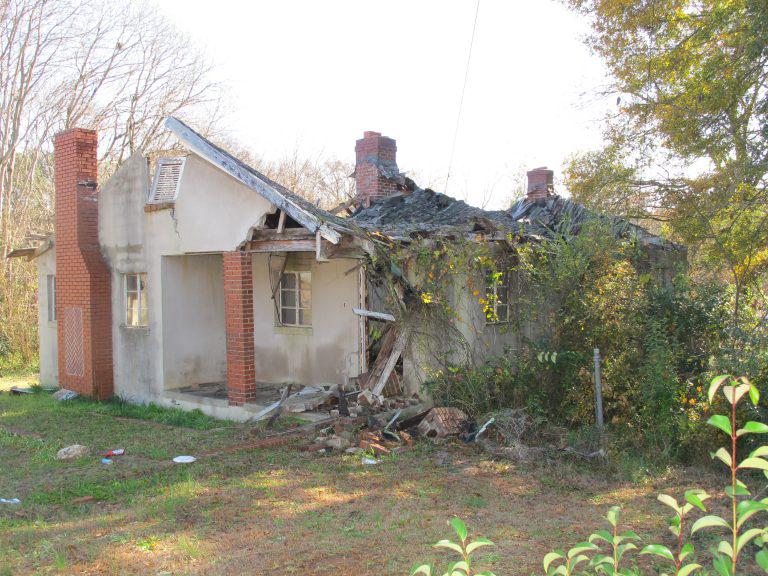 WINNSBORO – Winnsboro town officials hope revisions to its public nuisance ordinance will speed up compliance and reduce lengthy litigation.
On Sept. 20, Winnsboro Town Council approved first reading of amendments to the town's property maintenance and nuisance ordinance.
The vote was unanimous. A public hearing and final reading is tentatively planned for Oct. 18.
Once approved, the ordinance would allow the Town of Winnsboro to bill non-compliant properties. If a property owner fails to pay, the town can attach a lien on the property to recoup abatement costs.
Town Manager Jason Taylor said public safety was the primary driving force behind the ordinance.
"The main focus is just making sure that we have the ability to clean our community up," Taylor said. "We want our community to be safe. If you have a property that's derelict, somebody might get hurt."
Other goals are to improve property values and make Winnsboro more conducive to economic development, Taylor added.
"Derelict property values are hurting your property value," he said. "It's hurting everybody, dragging their property values down."
Taylor estimated the typical public nuisance civil case takes around two years to resolve. Meantime, as cases languish in the legal system, it further complicates economic development efforts.
"It's about community pride and marketing," Taylor said. "And there's economic development. If somebody comes to your community and sees a bunch of derelict houses or properties that are overgrown, they're less likely to want to invest in your community."
Winnsboro drew inspiration for the ordinance from the Municipal Association of South Carolina. The MASC has been briefing its members about provisions in state law that allow municipalities to recover costs associated with code enforcement.
Taylor said the town always prefers good faith negotiations with property owners.
But when faced with unresponsive property owners, Taylor said the town would be able to proceed with more direct abatement measures, including billing property owners for any work the town performs to fix non-compliant properties. Unpaid bills would be attached to liens on the property.
The Winnsboro ordinance also removes provisions for criminal penalties, which Taylor said further expedites enforcement.
Criminal prosecution virtually ensures going to court. It also imposes additional costs on taxpayers since the town would have to pay for a defendant's attorney if he or she cannot afford one.
"If you go the criminal route that puts you back in the court system," Taylor said. "This new law allows us to not have to bear the burden of going to court or provide an attorney for the person."