Joe Adrian Glenn (Skeeter), 77, of Jenkinsville passed away on Thursday, October 27, 2022. Born in Columbia, he was the son of the late William T. and Jessie J. Dunlap Glenn, Jr.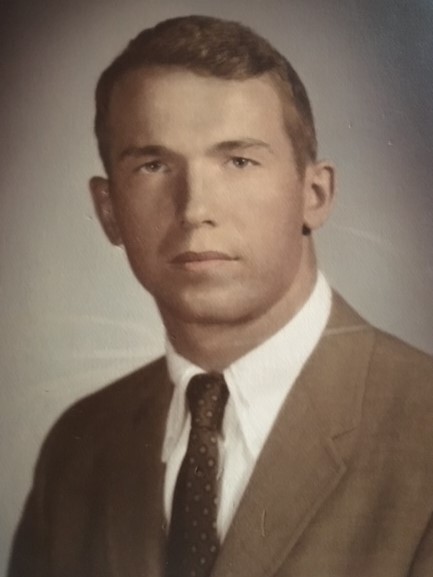 He is survived by his wife of 54 years, Barbara Sikes Glenn; son, Heyward Frederick "Freddie" Glenn (Katie Gerber); daughter, Adrienne Charman Glenn; sister, Janis Glenn Chesnut; and two grandchildren, Austin Glenn and Jessie Glenn.
In addition to his parents, Adrian is predeceased by daughter, Barbara Nichole "Nicki" Glenn; and brother, William T. Glenn, III.
Funeral services will be held at 3:00 PM Sunday, October 30, 2022, at Stephen Greene Baptist Church conducted by Rev. Ethan Brown and Rev. Dr. Michael Cockrell. The family will receive friends one hour before the service in the church. Burial will follow the service at Shiloh United Methodist Church Cemetery in Jenkinsville for relatives and close friends only.
In lieu of flowers, memorials may be made in Adrian's memory to the Fairfield County Board of Disabilities and Special Needs, PO Box 367, Winnsboro, SC 29180 and in honor of his daughter Charman.
Adrian was a graduate of Clemson College, class of 1967 in Civil Engineering. Skeeter was a proud Clemson Tiger, having served as a football manager under Coach Frank Howard for 4 years. He was a member of the Clemson Block C Club and IPTAY.
One of the proudest things that he ever did was to coach basketball at Richard Winn Academy in Winnsboro, South Carolina and to coach Little League Football for Fairfield County Recreation Commission. Skeeter was also a former South Carolina Basketball Referee for High Schools.
He was an engineer at Newport News Shipbuilding and Dry Dock Company in Virginia and worked for the Spartanburg County Waterworks in Spartanburg SC. He was also a land surveyor and partner of Glenn Brothers Land Surveying Company in Jenkinsville, SC and a real estate agent with Tom Jenkins Realty in Columbia, SC.
Skeeter owned Glenn's 6 to 10 gas station, convenience store, restaurant, and Glenn's Campground in Jenkinsville, South Carolina until he was no longer able to operate them due to Parkinson 's disease.
Pope Funeral Home is assisting the Glenn family.